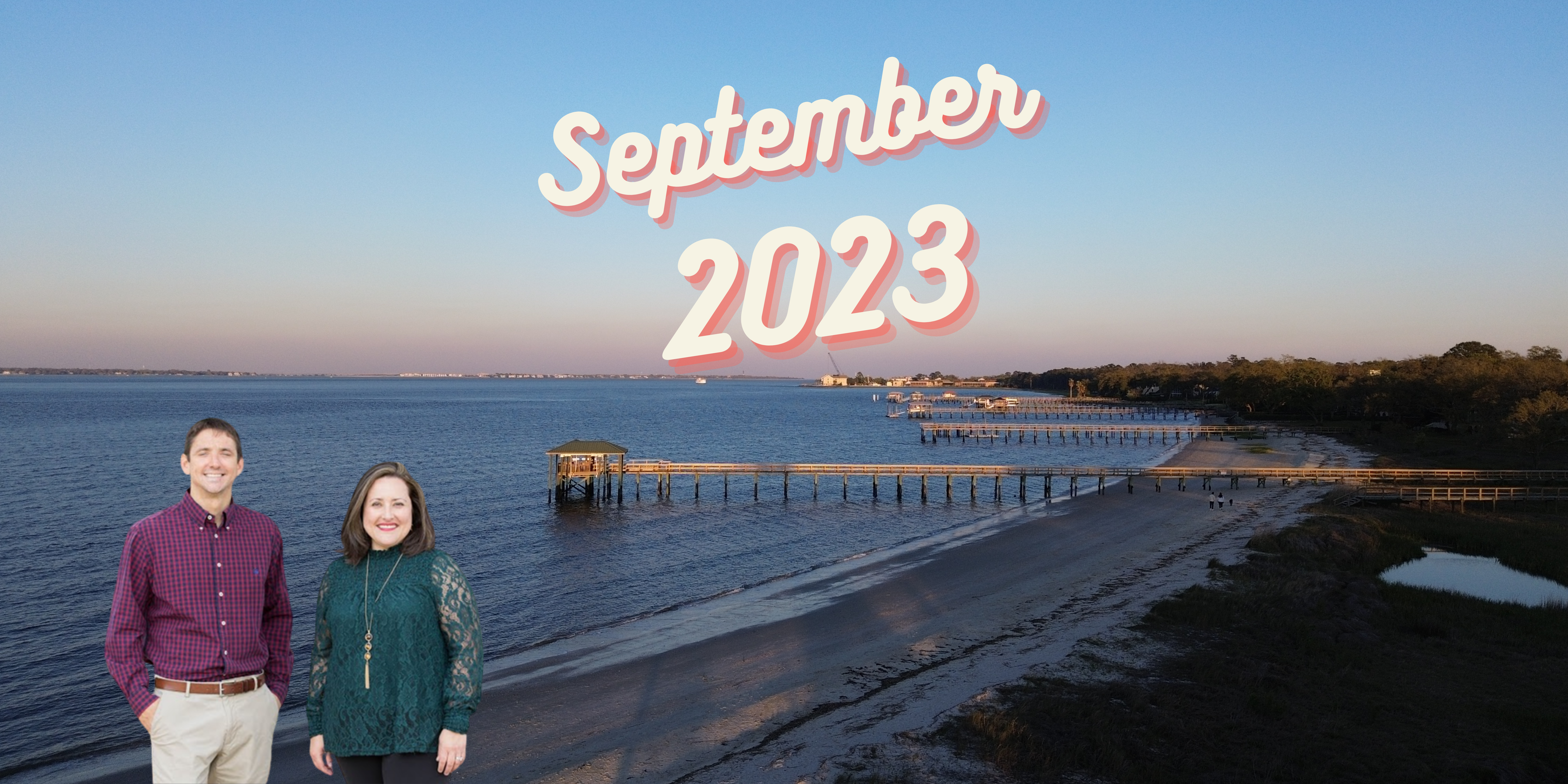 September in Charleston is one of our favorite times of the year! The weather is still typically hot, which brings plenty of beach traffic from locals and tourists enjoying the last few weeks of summer. Some highlights this month are the Lowcountry Jazz Festival and the MOJA Arts Festival. Don't miss Charleston's second restaurant week of the year from the Sept 7th through the 17th. Here is your full September calendar of events for the Charleston area:

1: 3 Doors Down, Credit One Stadium
1: Brubeck Brothers Quartet, Chas Music Hall
1: Potus, Queen Street Playhouse.
2-3: Lowcountry Jazz Festival, Gaillard
2: Train, Credit One Stadium
3: Tucka, N Chas PAC
6: Bruce Hornsby, Chas Music Hall
6: Alva Anderson Quartet, Seabrook Island Club House
7: Godsmack & Atreyu, N Chas Coliseum
8: Brian Regan, Chas Music Hall
8: Donna the Buffalo, Riviera Theater
9: Charleston Battery Soccer, Patriots Point
9: Charleston Beerfest, Riverfront Park N Chas
9: Doobie Brothers, Credit One Stadium
10: 2nd Sunday on King Street
14: Daniel Tosh, Chas Music Hall
14: Joe Gatto, N Chas PAC
16: Anthony Jeselnik, Gaillard
16: Cars and Coffee, Freshfields
16: Koe Wetzel, N Chas Coliseum
16: Queens of Jazz, Chas Music Hall
17: Buddy Guy, Gaillard
17: Chamber Music Charleston, Sottile Theatre
18: City and Colour, Chas Music Hall
19: Corinne Bailey, Chas Music Hall
21-24: Daniel and the Kings, N Chas PAC
22: Ryan Hamilton, Chas Music Hall
23: Charleston Battery Soccer, Patriots Point
24: Chris Botti, Chas Music Hall
24: Chamber Music Charleston, Dockstreet Theatre
27: Tegan and Sara, Chas Music Hall
28: Old Dominion, Credit One Stadium
29: Noah Kahan, Credit One Stadium
29: Tom Papa: Chas Music Hall
30: Woody Platt and Shannon Whitworth, Chas Music Hall
Real estate sales continue to be slightly tepid mostly due to the rise in mortgage rates. Rates are now over 7.25% for a national average. Year to date, we are down 21% versus this time last year. Inventory continues to be low because it's so difficult for current homeowners to sell their home with a mortgage of 3.5% and take on a new 7% mortgage. The Charleston area median sales price continues to be strong and is over $400k! We are still in a severe seller's market due to the low inventory.
Meanwhile, the Charleston area economy has been doing great. Trident Medical Center has submitted a Certificate of Need to the SC Department of Health and Environmental Control to build a $277 million hospital on Johns Island. The application is for a 50-bed acute care hospital between Maybank Highway and Cane Slash Road. Projections for the Johns Island Hospital show that within the first three years it will create nearly 300 jobs, contribute $10 million in non-income taxes to support the community, and pay $70 million in salaries, wages and benefits. Australia's Qantas Group has chosen Boeing's 787 Dreamliner to modernize its wide-body fleet with an order for four 787-9 and eight 787-10 airplanes. SC Ports enter fiscal year 2024 with numbers that continue to reflect a vigorous port operation as well as strength in the regional economy. Imports flowing into the Port of Charleston outperformed U.S. volumes with a 12% increase from June and a 3% increase year-over-year. Exports in the Port of Charleston are up 9% from last year.
We are committed to providing our clients with an unparalleled level of service. We strive to have you feel and experience our commitment to you all while helping accomplish your real estate goals. That is truly what it is all about! Please reach out to us if you have any questions or if you are thinking of buying, investing, or selling a home!