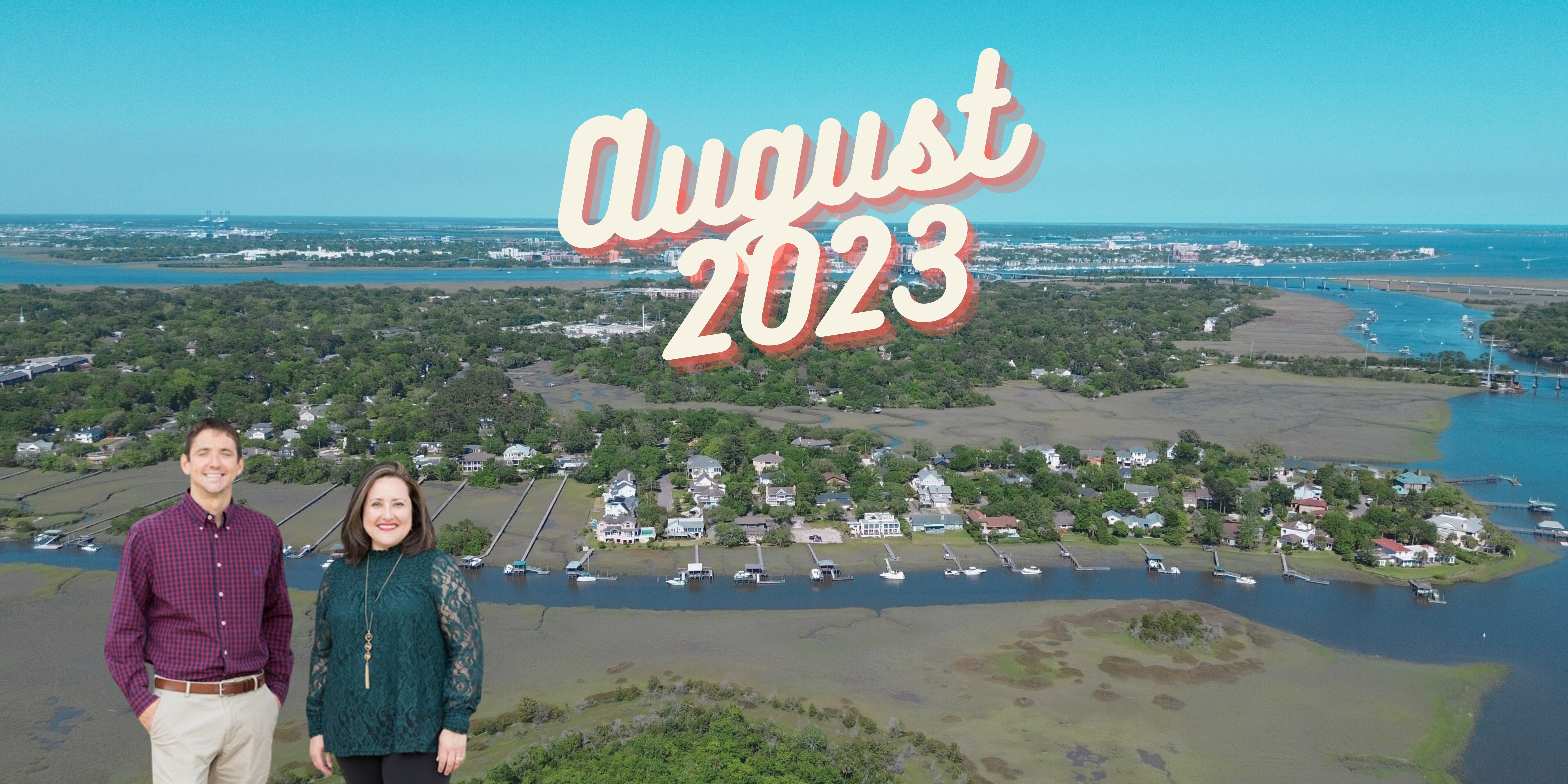 The dog days of August are here! Charleston's premiere Happy Hour concert series, Homegrown at the Point, is on Fridays at the Charleston Harbor Resort and Marina. It continues through September 8th. Check out Music on the Green at Freshfields on Kiawah each Friday evening all summer. They also have the Starlight Cinema Series every Wednesday evening as well. The Charleston Farmers Market continues all summer on Saturdays at Marion Square. The Riverdogs will be back at home from the 1st-6th, 15th-20th and 29th-31st. Here is your August calendar:
2: Counting Crows, Credit One Stadium
3: Trampled by Turtles and Shakey Graves, Firefly Distillery
3: Slightly Stupid, N Chas Coliseum
4,26: Charleston Battery, Patriots Point
9: Mary Chapin Carpenter, Chas Music Hall
9,23: Seabrook Island Chow Town Food Truck Rodeo, SI Town Hall
11: Gavin Degraw, Chas Music Hall
11: Lyle Lovett, Gaillard
11: Patti LaBelle, N Chas PAC
12: Brothers Osborne, Riviera Theater
13: 2nd Sunday on King Street
16: Don Felder, Gaillard
18: Beer from Here, SC Aquarium
19: Cars and Coffee, Kiawah Freshfields
19: Tyler Childers, Credit One Stadium
23: Riley Green, N Chas PAC
25: Matt Mathews, Gaillard
26: 24th Annual McElveen Race for the ARK, St Luke's Lutheran Church Summerville
26: Vienna Light Orchestra's Magical Movie Scores, Circular Church.
27: 9th Annual SC Reggae Jerk Wine Festival, Brittle Bank Park
Real estate sales continue to be slightly tepid mostly due to the rise in mortgage rates. Year to date, we are down 22% from this time last year. Inventory continues to be low because it's difficult for current homeowners to sell their home with a mortgage of 3.5% and take on a new 7.5% mortgage. The Fed did raise rates by a quarter of a point at their last meeting on July 26 and indicated that there would probably be more hikes coming soon in order to hit their target of 2% inflation. There is increasing hope that they can manage the ever-elusive soft landing of low inflation and low unemployment. Our median sales prices in Charleston continue to be strong. We are still in a severe sellers market because of the low inventory.
Meanwhile, the Charleston area economy has been doing great. A Virginia-based Fortune 500 science and technology company will invest $31.7 million to establish new operations in Charleston County. Leidos, headquartered in Reston, Va., will open a manufacturing center for its Security Enterprise Solutions operation. The operation is expected to create up to 170 new jobs. Honor LSV, a startup manufacturing company, will design, manufacture and assemble golf cars and luxury low-speed vehicles in Berkeley County. The company announced that it would invest $34.2 million and create 65 new jobs in Summerville, home to its SC operations. Page, a Houston based architecture and design firm with 20 locations across the country has opened an office in Charleston. The SC Aquarium broke ground July 25th on renovations for their new multidisciplinary learning center, the Boeing Learning Lab at the Charleston Maritime Center. Dallas-based Solunus Inc., which has offices in Mexico, India and South Africa, will start operating from the Charleston Tech Center. It is a well-known Salesforce partner organization. The Boeing Learning Lab will comprise 8,500 square feet of educational space that includes four indoor classrooms, one open-air classroom, and a broadcast studio to conduct virtual programs. Heirloom Cloud Corp, a digital technology service provider, is planning to relocate its headquarters to Charleston County. The company's $150,000 investment will create 19 new jobs. Revitate recently celebrated the opening of the Morrison Yard opportunity zone development. This is located at 838 Morrison Drive in a federally designated Qualified Opportunity Zone. The property features 380 upgraded multifamily rental units and approximately 27,250 square feet of ground-floor retail space. Jeremy Renner, a two time Oscar nominee, has purchased Sweet Grass Vodka. Also in Low Country real estate news, check out the 4,400-acre estate along the Tulifiny River in Yemassee. This property features a circa 1930 home and a pedigree going back to the 18th century. It is for sale for nearly $40 million.