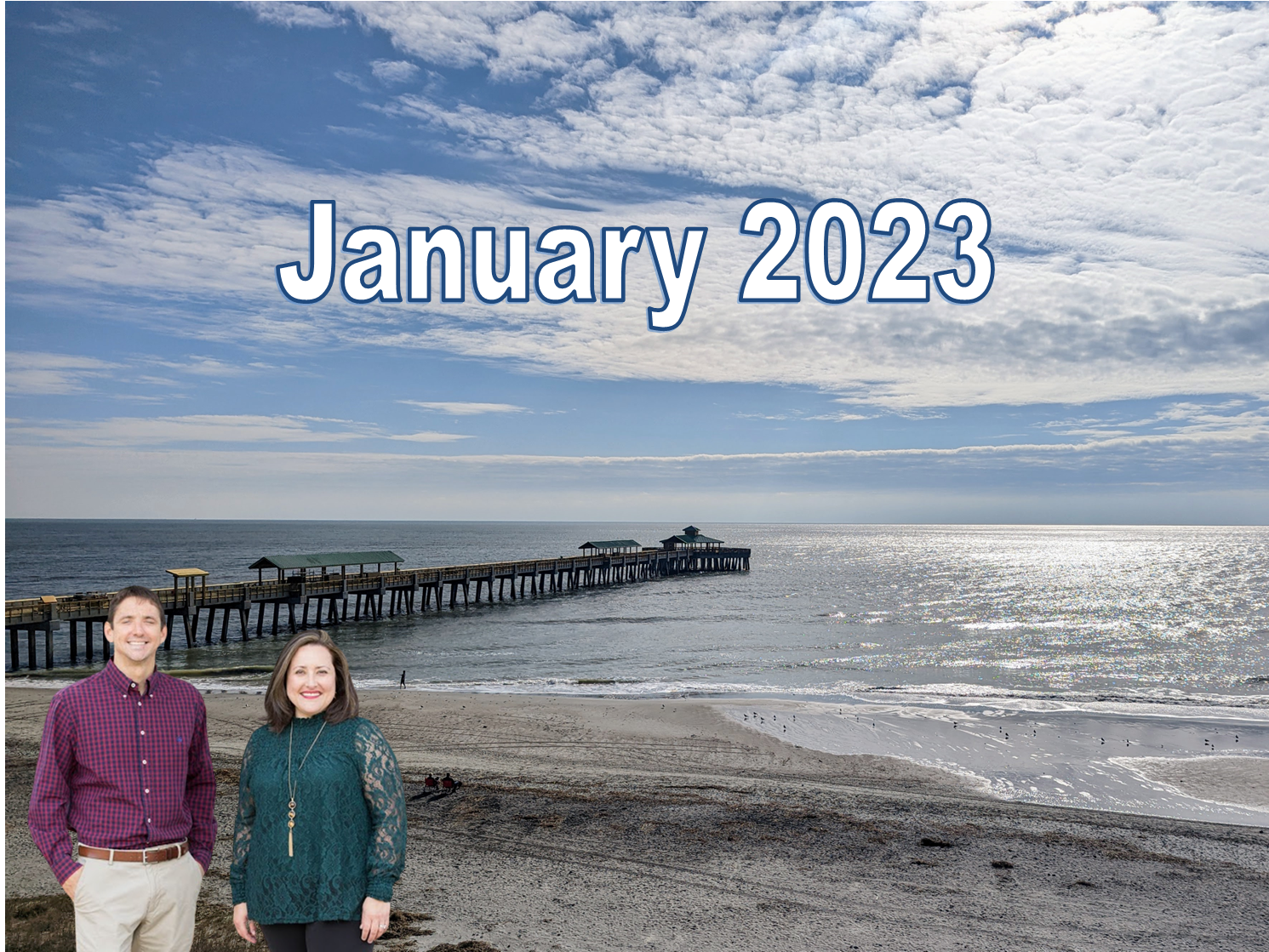 2023 is here! Charleston is such an awesome place to ring in the new year! Oysters on the Point will be Jan 7th and 21st at the Charleston Harbor Resort. The Stingrays will be back on the ice on all month long too. Here is your January calendar of events:
1: Polar Plunge Party, BLU Beach Bar and Grill Folly Beach
2,3: Shen Yun, N Chas PAC
6: Tim Allen, N Chas PAC
8: 2nd Sunday, King Street
12-14: 250th Anniversary Commemoration of Charleston Museum
13: Taylor Tomlinson, N Chas PAC
14: Candle Light Tour, Drayton Hall
14,15: Indigo Girls, Chas Music Hall
14: MLK Tribute, St Matthew Baptist Church N Chas
15: Chamber Music Charleston Ovation Concert, Sottille Theatre
21: Cars and Coffee, Freshfields Kiawah
21: Giggly Squad Live, Riviera Theatre
21,22,28,29: The Very Hungry Caterpillar Show, Dock Street Theatre
21: Dave Mason, Chas Music Hall
22: Firefly Distillery Oyster Roast and Live Music, N Chas
22: James Gregory, Chas Music Hall
25: Noel Miller, Chas Music Hall
26: Jim Gaffigan, N Chas Coliseum
27: Complexions Contemporary Ballet, Gaillard
28,29: Heather McMahan Gaillard
28: Trevor Wallace, Chas Music Hall
29: Lowcountry Oyster Festival, Boone Hall Plantation
31: Secrets of the Whales, Gaillard
Real estate sales in Charleston continue to slow mostly due to the rise in mortgage rates. The Fed did raise rates by another half percent about a month ago. Thankfully, this was not as much as the multiple ¾ percent increases throughout the year. We expect more increases throughout 2023 as they try to get a grip on inflation. In Charleston (in terms of number of transactions), Nov 2022 was down 32% compared to Nov 2021. Year to date, we are down 17.8% in transactions versus the same 2021 period. Many individual areas are down over 20%. We saw 23k home sales in 2021, but we may not hit 19k in 2022. Our median sales price is at $405k across the tri-county area. That's up 14.7% YTD over the same 2021 period. Access the latest Charleston housing market stats broken down by each area.
Watch this short video below where Kory Roscoe talks about the opportunities and what to expect in the Charleston housing market next year.
Redwood Materials, a producer of anode and cathode battery components, will invest $3.5 billion to establish operations in Berkeley County. This is the largest economic development announcement in South Carolina history. The investment will create 1,500 new jobs. They have ties to Tesla. The Striped Pig Distillery will expand operations in Charleston County, investing $10M and creating 50 new jobs. A real estate developer out of Tampa, FL plans to develop a luxury five-star hotel and condominiums in downtown Charleston at the site of a former Days Inn by Wyndham. Boeing of Charleston got busy when United Airlines ordered 100 new Boeing 787 Dreamliners in a contract with an option to add 100 more. This is the largest widebody aircraft order by a U.S. carrier in commercial aviation history, according to the company. The Charleston Harbor is now the deepest harbor on the East Coast at 52 feet after completion of the $580M project. At that depth, the biggest ships calling on the East Coast can access our SC port terminals any time, at any tide, according to a news release from the SC Ports Authority. Ships filled with record imports and heavy exports can seamlessly sail through the Charleston Harbor. This also allows our SC ports to be more competitive, helping to attract new ship services, first-in-calls and more cargo to our state. A $2 million gift from Boeing will allow the SC Aquarium to expand its education programming. The Boeing Learning Lab at the Maritime Center will be the Charleston peninsula's first waterfront multidisciplinary learning center.
Wishing you all the best and looking forward to working with you on your real estate goals in 2023. We are committed to providing our clients with an unparalleled level of service. We strive to have you feel and experience our commitment to you all while helping accomplish your real estate goals. That is truly what it is all about! Please reach out to us if you have any questions or if you are thinking of buying, investing, or selling a home!