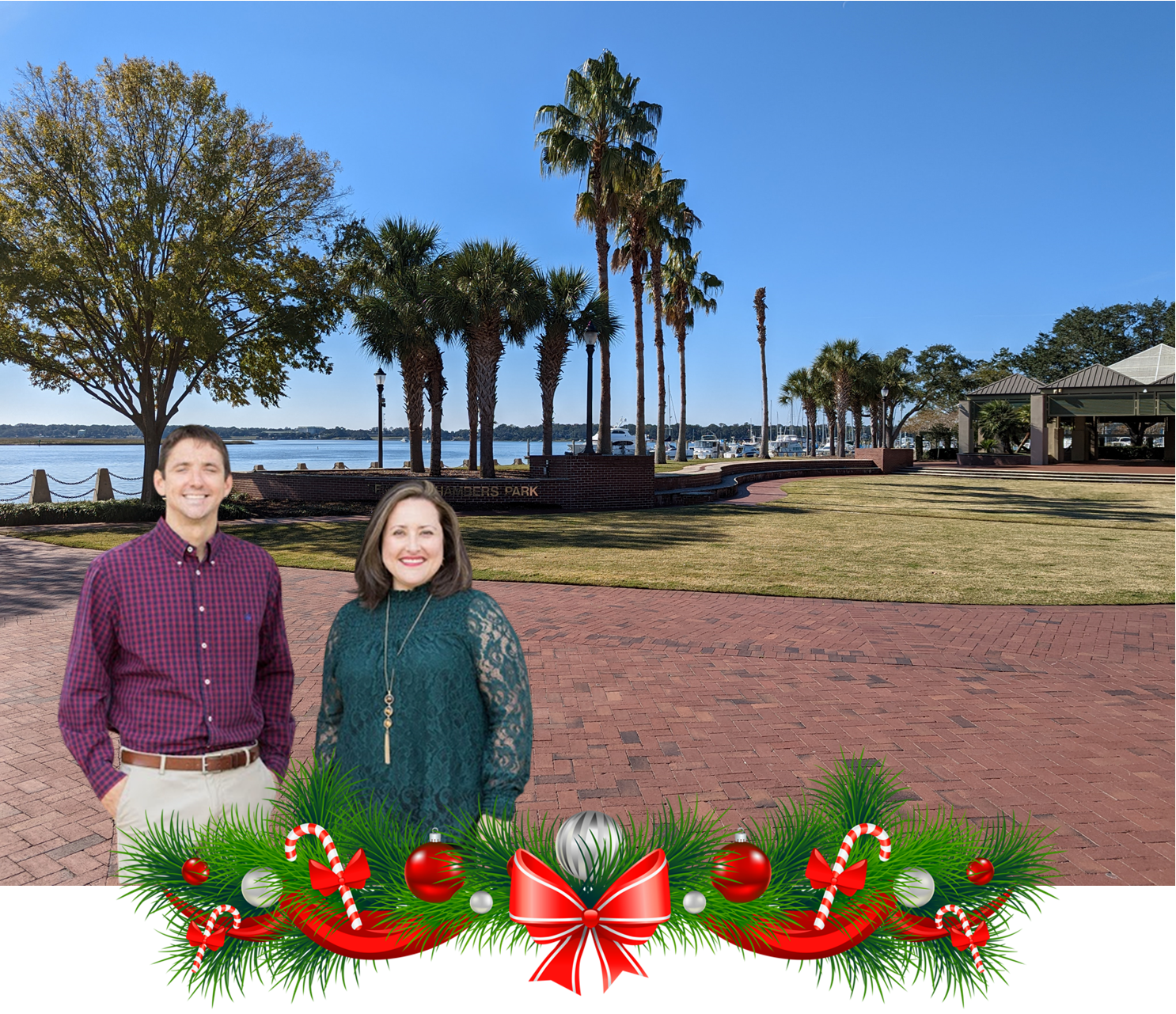 December is here and the Holiday Season is upon us. The Stingrays will be back on the ice in North Charleston several times this month. Holiday Events began at Charleston Place on Nov 29th. A Christmas Carol will begin a run at the Dockstreet Theatre beginning on Dec 2nd. Check out the Candlelight Tours at Drayton Hall. A custom ice rink was built for ice skating at Credit One Stadium this year. You can skate there almost every night, including all day on Saturdays. The Charleston Holiday Market will be in Marion Square on Dec 3, 4, 10, 11, & 17. The Old South Carriage Company is offering Holiday Sleigh Rides and horse drawn carriage rides at the Mount Pleasant Towne Centre on Dec 3, 4, 10, 11, & 17. The Charleston Music Hall will have a Christmas Special on Dec 15-21. Santa will be at the SC Aquarium on Dec 4, 11 & 18. Here is your December calendar of events:

1,2: Riviera's Rockin' Holiday Special, Riviera Theatre
2: Light the Lake, Colonial Lake
3: Big Lowcountry Boil, Holy City Brewing
3: Holiday Swing with the Charleston Jazz Orchestra, Chas Music Hall
3: Margo Price, Music Farm
3: Flippers and Fur Fest, Regatta Inn on Folly
4: Chas Holiday Parade, downtown Chas
4: Charlton Singleton's Holiday Spectacular, Chas Music Hall
4: Wine under the Oaks, Boone Hall
6: Charleston School of the Arts Holiday Spectacular, Gaillard
7: Steve-O, Chas Music Hall
8: Soulful Holiday Pop-up, IBA Events Venue
8: One Christmas Night in Memphis, Chas Music Hall
9: Dueling Nutcrackers, Gaillard
9: Sesame Street Live, N Chas PAC
10: Debbie Gibson, Riviera
10: Oysters on the Point, Chas Harbor Resort
10: Sea Life by Starlight, SC Aquarium
10: Sunset Music and BBQ, Chas Maritime Center
10: Front Bottoms, Chas Music Hall
11: 2nd Sunday on King Street
11: Charleston Men's Chorus Christmas Concert, St Philips Church
13,15: Ashley Hall Choir Carolers, Hotel Bennett
13: Sandra Bernhard, Gaillard
13: Pentatonix Christmas Spectacular, N Chas Coliseum
14: Holiday Dreams Cirque, N Chas PAC
15: She Returns from War, Gaillard
16: Charleton Singleton and the Beehive Orchestra, Riviera Theatre
17: Holy City Holiday Market, Park Circle
17: A Christmas Carol, Circular Congregational Church
17: Chris Distefano, Riviera Theatre
18: Celtic Woman Christmas Symphony, Gaillard
18: Chanukah in the Square, Marion Square
19: The Night Before Christmas Classical Kids Concert, Sottille Theatre
22: Nutcracker Ballet, N Chas PAC
29: Blue Dogs, Chas Music Hall

Real estate sales continue to slow mostly due to the rise in mortgage rates. The Fed did raise rates by another .75% in early November. In Charleston (in terms of the number of transactions), Oct 2022 was down 33% compared to Oct 2021. Year to date, we are down 17% in transactions versus the same 2021 period. Many individual areas throughout the Low Country are down over 20%. Mortgage rates will come down though, it's just a matter of time. The hope is we continue to see more positive news on inflation, and that'll bring the rates down. This will give prospective homebuyers more buying power. Access the latest Charleston housing market stats broken down by each area.
Watch this short video below where Kory Roscoe talks about the opportunities and what to expect in the Charleston housing market next year.
Roper St Francis HealthCare will build a new $1B campus on 27 acres in North Charleston that will include and new hospital and office building. The Quinte, a 40-seat oyster bar, has opened off the lobby in The Pinch hotel in downtown Charleston. Global startup Eveon Containers announced it has selected the Lowcountry for its North American Headquarters. The Medical University of SC health system and Quai.MD (a deep-tech startup offering an artificial based clinical pathway platform), entered into a strategic licensing agreement to advance their unique platform. The aeronautics program at Charleston Southern University has achieved designation as a Part 141 pilot school this fall. CSU is the only institution in SC to offer a BS in Aeronautics. Bosch announced that it will invest more than $260M to expand production of electrification products at the North Charleston facility. This will add 350 new jobs to the site by 2025.

We are committed to providing our clients with an unparalleled level of service. We strive to have you feel and experience our commitment to you all while helping accomplish your real estate goals. That is truly what it is all about! Please reach out to us if you have any questions or if you are thinking of buying, investing, or selling a home!