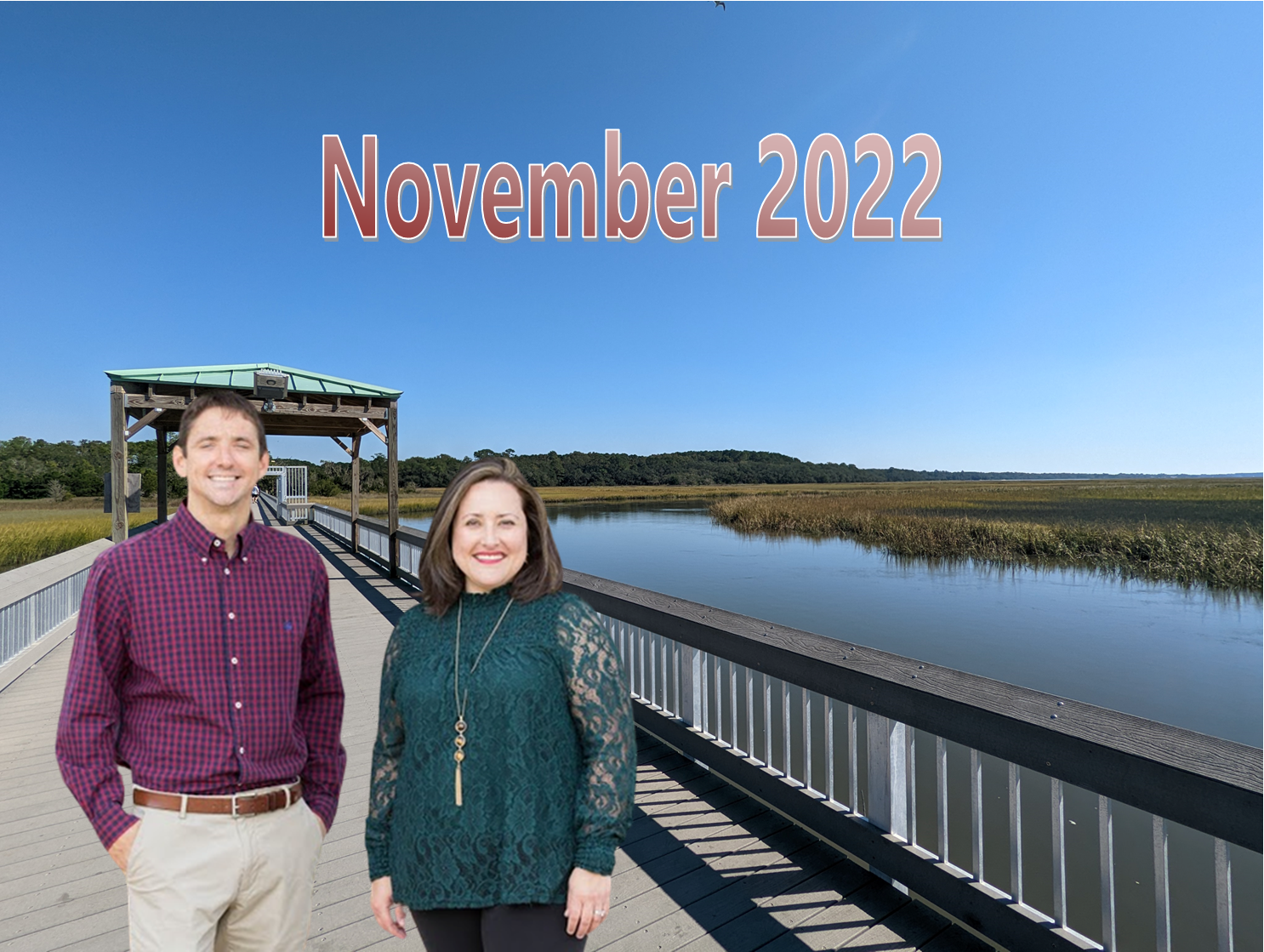 November is here and there is a hint fall is in the air! The Stingrays will be back on the ice throughout the month too! Holiday events will begin at Charleston Place on the 29th. A Christmas Carol will start a run at the Dockstreet Theatre beginning on the 30th. Here is your November calendar of events:
1,2: Revivalists, Rivieria Theatre
2: Sound of Charleston, Circular Congregational Church
3: Gipsy Kings, Chas Music Hall
4: Loretta Lynn Tribute, Chas Music Hall
5: 51st Annual Charleston Scottish Games and Highland Gathering
5: Lee Brice, Credit One Stadium
5: Nitty Gritty Dirt Band, Chas Music Hall
5: Symphony Tour of Island Homes, Kiawah
6: Shellabration of Charleston Oyster Week, Bowens Island
9: Sound of Charleston, Circular Congregational Church
10: Solo Cello Recital, St. Johannes Lutheran Church
10: USO Tour, Manigault House
11: Bored Teachers Comedy Tour, Chas Music Hall
11: N Chas Tribute to Veterans, N Chas PAC
12: Yall Fest, Chas Music Hall
13: 2nd Sunday on King Street
13: Big Band Legacy with the Charleston Jazz Orchestra, Kiawah
13: HALOS Oyster Roast, Harborside East Mt Pleasant
13: Steeplechase of Chas, Stono Ferry Racetrack
13: Straight No Chaser, Gaillard
13: Beatles Tribute, Chas Music Hall
16: Teddy Swims, Music Farm
17,18,20: Shriners Children's Basketball Classic, TD Arena CofC
17: Marshall Tucker Band, Chas Music Hall
18: International Oyster Day, Wild Dunes
18: Stingrays Hockey Frothy Friday, N Chas Coliseum
18,19: Mavericks, Chas Music Hall
20: Joe Pera, Rivieria Theatre
22-27: Dear Evan Hansen Musical, N Chas PAC
20: Preservation Hall Jazz Band, Gaillard
25: Boney James, Chas Music Hall
26: Mt. Joy, Rivieria Theatre
Real estate sales are slowing down mostly due to the rise in mortgage rates. We anticipate that The Fed will raise rates by another .75% in early November. Mortgage rates will then probably be close to 8%. They have repeated there would be more to come. In Charleston (in terms of the number of transactions), Sep 2022 was down 23% compared to Sep 2021. Year to date, we are down 15% in transactions versus the same period last year. Many of our local areas are down over 20%. Last year, we saw over 400 properties going under contract each week. Currently, we are below 250. The median sales price, on the other hand is now $405k in Charleston! Last year, it was $346k. Buyers don't have the privilege of buying with a 3% mortgage rate that was prevalent over the last couple of years. To see specifically how each area in the Charleston housing market is performing, check out the year to date stats here!
Don't miss this short video below! Kory Roscoe explains three key differences with selling your house today versus a few months ago in the spring and summer months.
Sweet Grass Vodka will establish front door operations in Charleston County with a new location open to the public. The company's $1.7M investment will create almost 50 new jobs. Nucor Corp will expand its operations in Berkeley County with a $425M investment. The Charleston International Airport expands capacity by 20% with two new gates to the tune of $11.5. Cummins Turbo Technologies has opened its expanded manufacturing operations in North Charleston to create 250 new jobs. The SC Ports will soon have near dock rail and an inner harbor barge operation to ensure fluidity and capacity for the Southeast supply chain. This will be a $550M ports project.