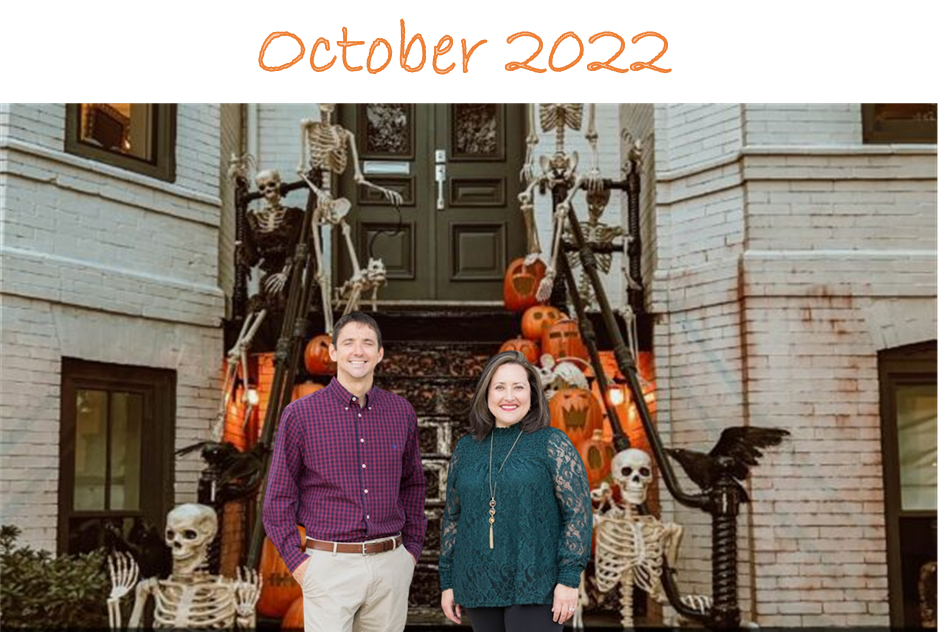 October is here! Thankfully Hurricane Ian is long gone, and the Holy City avoided the brunt of the storm. It is finally starting to cool off a bit. This means that the Stingrays will be back on the ice! Check out the play Misery at the Queen Street Playhouse this month. The Riviera Theatre is going through another revival with several good shows this month too. Here is your October calendar of events:
1: Amos Lee, Riviera Theatre
1: Dancing on the Cooper, Mt P Pier
1: IOP Connector Run and Walk
2: Rach Talk Live, Riviera Theatre
4: Ani DiFranco, Chas Music Hall
6: Lucy Dacus, Chas Music Hall
8: David Nail, Riviera Theatre
8: Yoga on the Yorktown
9: Second Sunday on King Street
11: Beatles, Bach, and Beer, Chas Library Society
13: St Paul and the Broken Bones, Chas Music Hall
14: 3rd Annual Art in the Barn, Middleton Place
14,15: Luke Combs, N Chas Coliseum
15: Charleston Mimosa Fest, Johnson Hagood Stadium
15: Flyways(SEWE new Fall event), Chas Visitor Center
15: Miles Ahead, Chas Music Hall
15: Turtle Trek 5k, IOP County Park
16: Jim Messina, Chas Music Hall
17: Sunday Garten Market, Bay St Biergarten
18: Brent Cobb and Hayes Carll, Chas Music Hall
19: Stevie Nicks, Credit One Stadium
20,22: Don Giovanni Opera, Sotille Theatre
20: Wine on the Piazza: Edmondston-Alston House
22: Charleston Beer Fest, Riverfront Park
22: SC Stingrays vs Norfolk Admirals
22: Steve Vai, Chas Music Hall
22: Oktoberfest St Fair, Share House
23: Tim Burton's Nightmare Before Christmas, Gaillard
24: Blues Traveler, Chas Music Hall
25: David Sedaris, Gaillard
26: Dracula Ballet, Chas Music Hall
27-30: Disney on Ice, N Chas Coliseum
27: Dropkick Murphys: N Chas PAC
28-30 Annie, N Chas PAC
29: Poe Meets Stoker, Circular Congregational Church
29: Here for the Boos Tour, Riviera Theatre
Real estate sales are slowing mostly due to the rise in mortgage rates. The Fed raised rates by another .75% in September and promised there would be more. Nationally, building permits were down 10% in August. That's another negative sign for the real estate market. In Charleston, the number of transactions in Aug 2022 was down 26% compared to Aug 2021. Median sales price, on the other hand is now $404k in Charleston. Last year, it was $346k. Buyers don't have the privilege of buying with a 3% mortgage rate that was prevalent over the last couple of years. Mortgage rates are now over 6% and will continue to rise.
Don't miss this short video below! Kory Roscoe explains three key differences with selling your house today versus a few months ago in the spring and summer months.
Construction for a build-for-rent multifamily development in North Charleston has begun. The Cottages at Ingleside will be a 260-unit residential community within the master-planned development of Ingleside. This will sit on approximately 25 acres about 15 miles north of downtown Charleston. Nucor Corp, one of the largest manufacturers of steel and steel products in North America, intends to spend more than $200 million on Berkeley County facilities in the next five years, including a building that supplies industrial gases to the mill's central operations. Boing resumed deliveries to Europe with a 787-9 to Lufthansa. The Lufthansa Group, Europe's largest airline group, has 32 firm orders for the 787. The company says the 787 Dreamliner's fuel efficiency is driving its demand. Encore Bank celebrated the grand opening of its first full-service branch in South Carolina on Sept. 14. They have taken 5,800 square feet of space inside the Lumberyard building on Summerville Avenue in Charleston's Upper Peninsula.
We are committed to providing our clients with an unparalleled level of service. We strive to have you feel and experience our commitment to you all while helping accomplish your real estate goals. That is truly what it is all about! Please reach out to us if you have any questions or if you are thinking of buying, investing, or selling a home!