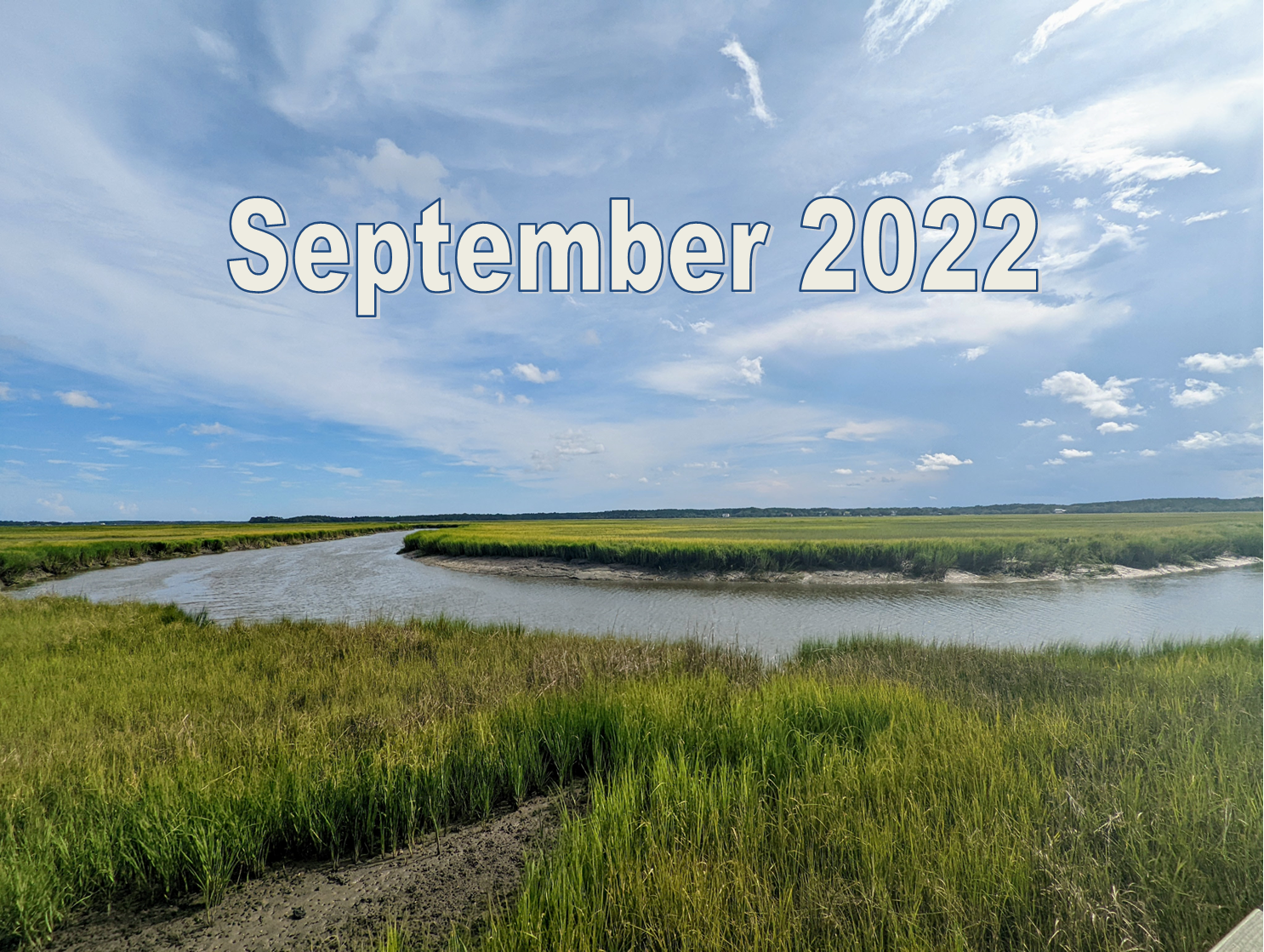 September is here! We might finally get some cooler evenings to enjoy. There's always good jazz to enjoy at the Forte Lounge downtown. There are only two dates left for Homegrown on the Point and just one left for Music on the Green at Kiawah. The Southern Lit Spectacular in Summerville looks like a good time. The Riviera Theatre is going through another revival with four major music acts this month and don't forget about the Riverdogs! Here is your September calendar of events:
1: Pink Floyd's The Wall Screening, Chas Music Hall
2: Homegrown on the Point, Chas Harbor Resort and Marina
2: Music on the Green, Freshfields
3: Sip and Stroll, Drayton Hall
3: Tuffy Tiger, Flowertown Players Theatre Summerville
4: Southern Lit Spectacular, James Dean Theatre Summerville
9: Collective Soul and Switchfoot, Riviera Theatre
9: Built to Spill, Chas Music Hall
9: Homegrown on the Point, Chas Harbor Resort and Marina
10: Here Come the Mummies, Chas Music Hall
10: Meade Skelton, Chas City Market
10: Strawberry Chapel Tour, Drayton Hall
11: Second Sunday, King Street
15: Wine on the Piazza, Edmondston-Alston House
15: Pechakucha 40, Chas Music Hall
17: Cuban Carnival Featuring the Buena Vista Legacy Band, Chas Music Hall
17: Dancing on the Cooper, Mt Pleasant Pier
18: Sunday Garten Market with Live Music, Bay Street Biergarten
18: Matt Nathanson, Chas Music Hall
19: Father John Misty, Riviera Theater
23: Jimmie Vaughan, Riviera Theater
24: Getting Saucy BBQ Sauce Competition, Firefly Distillery
24: Pop-up Market, Firefly Distillery
24: Tobymac, Gaillard
24: Gov't Mule, Chas Music Hall
25: Birds of Prey Photography Day, Center for Birds of Prey Awendaw
26: Andy McKee, Riviera Theatre
28: Earth, Wind & Fire, N Chas PAC
29: Gary Allan, N Chas PAC
30: War on Drugs, Live at Firefly Distillery
30: Sibling Rivalry, Chas Music Hall
Real estate sales in Charleston are slowing mostly due to the rise in mortgage rates. The Fed will likely raise rates by another 1% by the end of the year. Locally, we have seen active inventory rise from about 1,000 active listings just a couple of months ago to over 2,700 currently. Our sales are good, but we are not keeping up with the records of the last couple of years. We are just below the 2015 market pace. In terms of number of transactions, July 2022 was down 22% compared to July 2021 and July 2022 was down 17.2% compared to June 2022. Our median sales price on the other hand is now over $400k in Charleston. Last year it was $345k. Buyers that are shopping today don't have the privilege of buying with a 3% mortgage rate that was prevalent over the last couple of years.