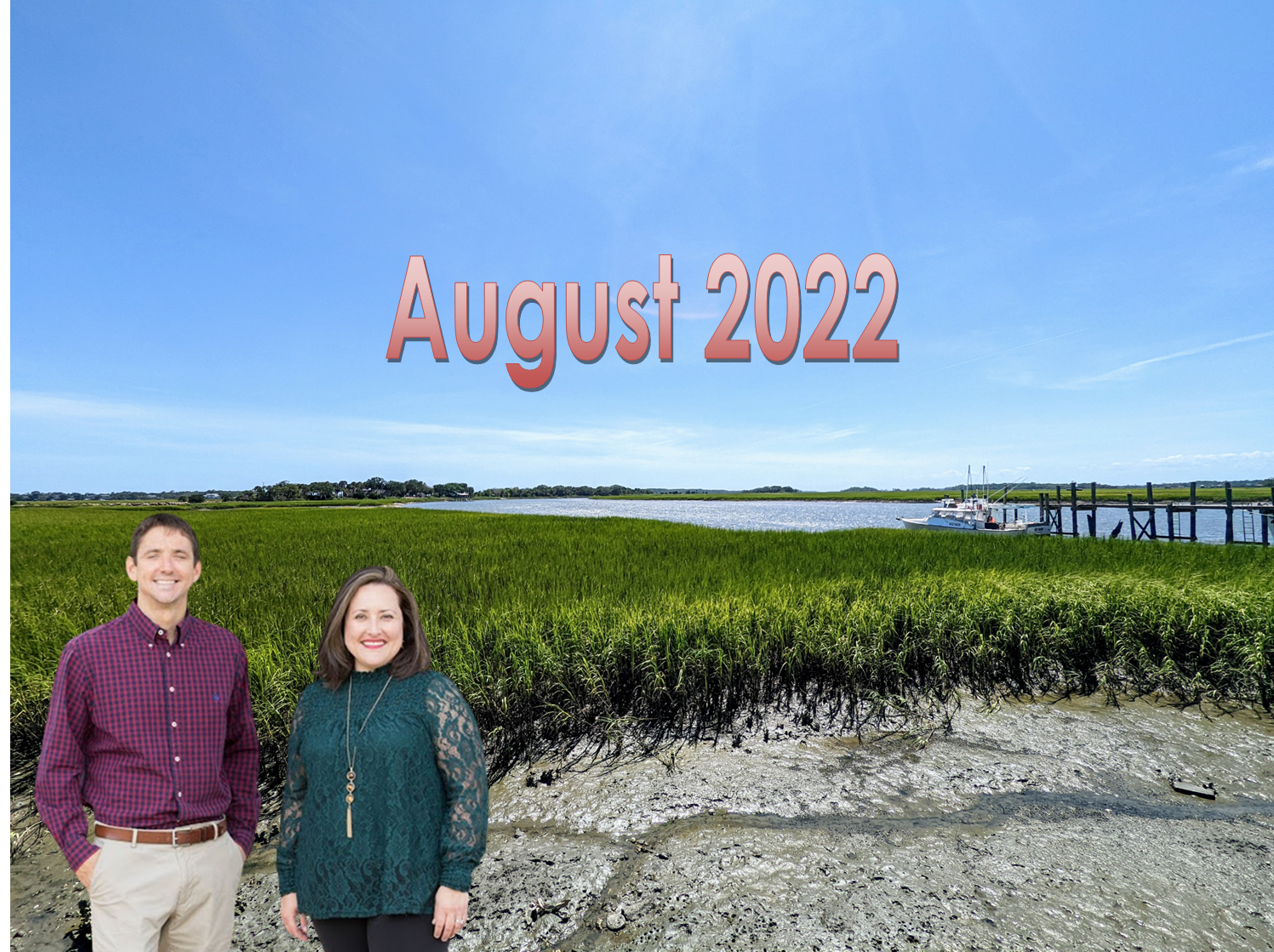 The Dog Days of Summer are in full force! August is the perfect month to beat the heat at one of our local beaches or breweries! There's always good jazz at the Forte Lounge downtown too. Here is your August calendar of events:

5: Alva Anderson, Forte Lounge
5: Judy Collins, Chas Music Hall
5: Reggae Summer Nights, James Island County Park
6: WWE Saturday Night's Main Event, N Chas Coliseum
6: Pickers Hullabaloo Flea Market, Firefly Distillery
9: John Hiatt, Chas Music Hall
11: Daryl Hall w/Todd Rundgren, N Chas PAC
13: Chris Isaak, Riviera Theater
14: Second Sunday on King Street
14: Michael Buble, N Chas Coliseum
14: Weird Al Yankovic, Gaillard
18: Kurtis Conner Live, N Chas PAC
19: Beer from Here, SC Aquarium
19: Surf Films, Chas Music Hall
20: Christopher Cross, Riviera Theater
20: Dancing on the Cooper, Mt P Pier
20: The Music of Chick Corea, Chas Music Hall
21: Sunday Garten Market, Bay Street Biergarten
22: Trombone Shorty, Chas Music Hall
24: Jamie Slater Jazz Trio, Gibbes Museum
25: Lady A, Gaillard
27: Pop Up Market, Firefly Distillery
27: SC Reggae Jerk Wine Festival, Brittle Bank Park
28: Thundercat, Chas Music Hall
28: Charleston's O Happy Day Gospel Music Concert, Circular Congregational Church
31: The Play that Goes Wrong, Dock Street Theatre

The Charleston economy is doing great. SHL Medical, a world-leading provider of drug delivery solutions, announced plans to establish operations in Charleston County. The company's initial $90 million investment will create an estimated 165 new jobs. Headquartered in Switzerland, SHL Medical designs, develops and manufactures drug delivery solutions for pharmaceutical and biotechnology companies around the world. Range Water Real Estate closed on 17 acres at Bees Ferry Road and Bluewater Way in Charleston's West Ashley community. The multifamily developer is planning an all three-bedroom, two-bath community of townhomes called Bellerose at Bees Ferry, a Storia neighborhood. Capital Square and Method Co. observed the beginning of construction on Roost Apartment Hotel at 529 King St. in Charleston. The $61 million project designed by Morris Adjmi Architects will feature 52,700 square feet of space comprising a mix of studio, one, two and three-bedroom apartment hotel units, a rooftop lounge, and rentable space.

Charleston real estate sales are slowing mostly due to the rise in rates. We have seen active inventory rise from about 1,000 listings just a couple of months ago to about 2,600 now. Our sales are good, but we are not keeping up with the records of the last couple of years. We are currently on a pace with 2015 or 2016 (which were solid years). The Fed just raised the rates another 75 basis points on July 28 with at least another full 1% rise by end of year. Remember that a 1% increase in mortgage rates reduces a buyer's buying power by around 10% in order to keep the same monthly payment. They are doing what they usually do to curb inflation. Supply chain is also a large part of the inflation equation. Those that need to get a loan have had a big change, around 30-40%, in their buying power. Homes that were bought 3 years ago for $500k at 3% are now trying to sell for $800k or more at a 6% rate. That's about a $2k per month difference in monthly mortgage payments if both put 20% down (and an extra $60k down payment). Our prices were okay when the mortgage rates were 3%, but now buyers are questioning prices at these new rates.
Don't miss this short video below! Realtor Kory Roscoe explains the current trends and what to expect for the rest of the year in the Charleston housing market.
We are committed to providing our clients with an unparalleled level of service. We strive to have you feel and experience our commitment to you all while helping accomplish your real estate goals. That is truly what it is all about! Please reach out to us if you have any questions or if you are thinking of buying, investing, or selling a home!