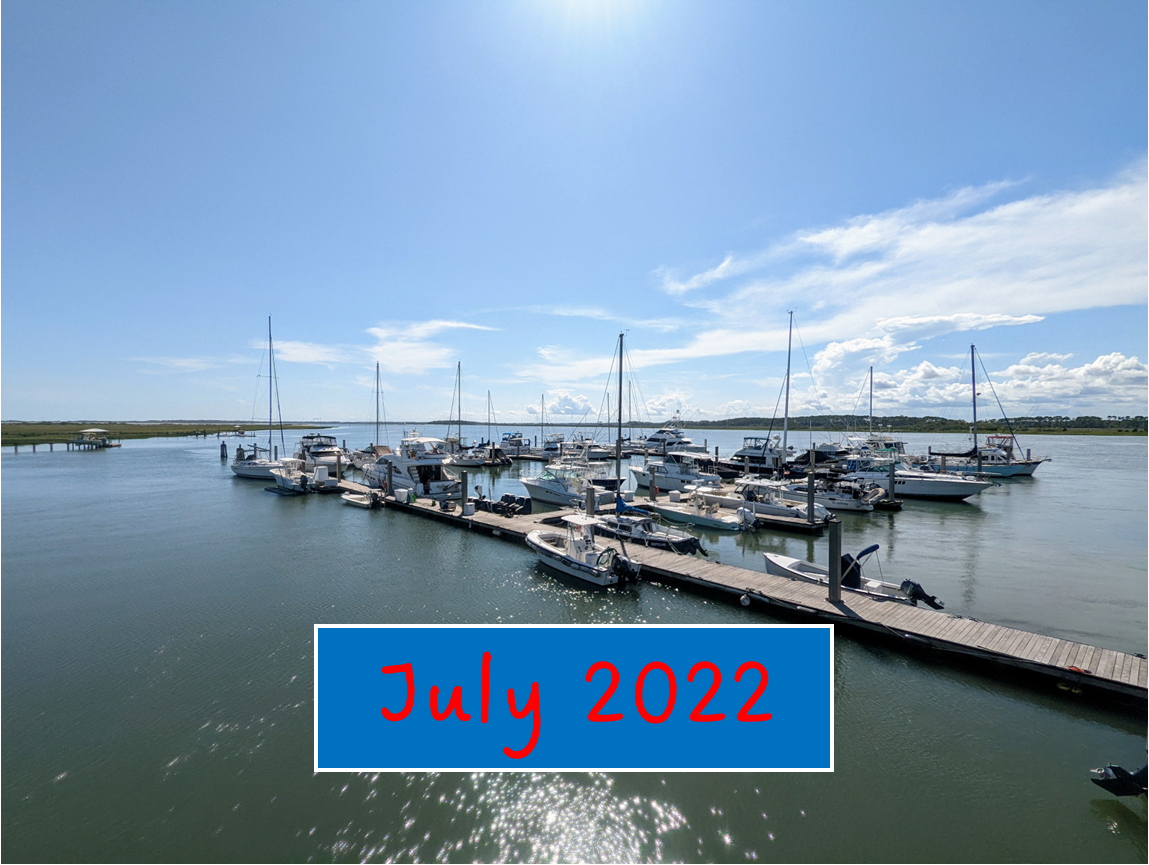 July is here and it's getting warm! There are many events planned around the Holy City for Independence Day including the fireworks show on the Harbor. There are quite a few places to see fireworks in Charleston! If it's not too hot, try Dancing on the Cooper at the Mount Pleasant Pier on July 4th, 9th and 30th. If it gets too hot outside, try some cool jazz at the Forte Lounge downtown. It's time to get out and enjoy our great city! Here is your July calendar of events:
1: Stephen Marley, Firefly Distillery
2: Independence Day Weekend Celebration, Joe Riley Ballpark
2: Living History Through the Eyes of the Enslaved, Magnolia Plantation
4: 2nd Annual Independence Day Celebration at Ferry Wharf, Mt P
4: 4th of July Fireworks on the Water, Charleston Water Taxi
4: City of N Charleston's 4th of July Festival, N Chas River Front Park
4: 4th of July at the Watch, Restoration Hotel
4: 4th of July Fireworks on Folly Beach, Folly Beach
4: Sea Stars and Stripes, SC Aquarium
9: Vince Gill, N Chas PAC
13-24: Hamilton N Chas PAC
10: 2nd Sunday on King Street
14: Truth be Told: Vesey, Gaillard Center
15: Reggae Summer Nights, James Island County Park
15: Barenaked Ladies, N Chas Coliseum
16: Cars and Coffee, Freshfields Kiawah
16: Denmark Vesey Bicentenary with DL Hughley, Gaillard Center
16: 3rd Annual Anime Film Fest, Chas Music Hall
19: N Chas Chamber July Mixer, TD Bank N Chas
20: Kevin Patton Quartet, Gibbes Museum of Art
20: Jonathan Foster, Awendaw Green
21: Wine on the Piazza, Edmondston-Alston House
23: Jonathan Foster, Commonhouse Aleworks
23: Tom Petty Tribute, Chas Music Hall
24: Herb Alpert and Lani Hall, Chas Music Hall
29: JuLionfish Festival, SC Aquarium
30: 9th Annual Ladybug Day, Magnolia Plantation
30: Kids Day in the Garden Market, Middleton Gardens
The Charleston economy is doing great! Golf breaks, a worldwide golf vacation specialist recently announced plans to expand operations in Charleston County. The company's expansion will create 32 new jobs in the next two years. The company offers golfers a top-class, hassle-free service by arranging tee times, accommodations, ground transportation, tournament tickets and much more. The Dead Rabbit, a celebrated multi-bar concept under one roof in New York City, is expanding its brand with a sister upscale Irish pub and indoor/outdoor cocktail bar called Hazel and Apple on King Street in early 2023. A Boston-based developer is bringing a new entertainment venue to the area as well. The PiNZ Entertainment Group has announced plans for Mix, which is being billed as an "eatertainment" concept in the Brookgreen Town Center near Shem Creek in Mount Pleasant. The Pinch, a boutique hotel recently opened on King St. The accommodations include 22 rooms and suites plus three "residences" that can be booked for 30 days or more. Last but surely not least, REI announced they are opening their third SC location in Mt Pleasant in the fall of this year.
The Charleston housing market has done exceptionally well over the last few years! However, the government has put the brakes on the market while trying to curb inflation. They recently raised interest rates by three quarters of a point (the most in one shot since 1994). There are plans for them to go up again soon. Remember, a 1% increase in mortgage rates reduces a buyer's buying power by around 10% to keep the same monthly payment. In Charleston, we have seen active inventory rise from about 1,000 active listings just a couple of months ago to almost 2,100 currently. That's a quick 110% rise! Our sales are good, but we are not keeping up with the records of the last couple of years. We are currently on a pace with the housing market in 2015 and 2016. Sales prices are still very strong, but this will bear watching. Home buyers that need to get a loan have had a big change of around 30%, in their buying power. Homes that were bought three years ago for $500k at 3% are now for sale around $800k or more at a 6% rate. That's about a $2k per month difference in monthly mortgage payments if both put 20% down (and an extra $60k down payment). We will make sure to keep you aware of what we are seeing.
Don't miss this short video below! Realtor Kory Roscoe explains the current trends and what to expect for the rest of the year in the Charleston housing market.
We are committed to providing our clients with an unparalleled level of service. We strive to have you feel and experience our commitment to you all while helping accomplish your real estate goals. That is truly what it is all about! Please reach out to us if you have any questions or if you are thinking of buying, investing, or selling a home!