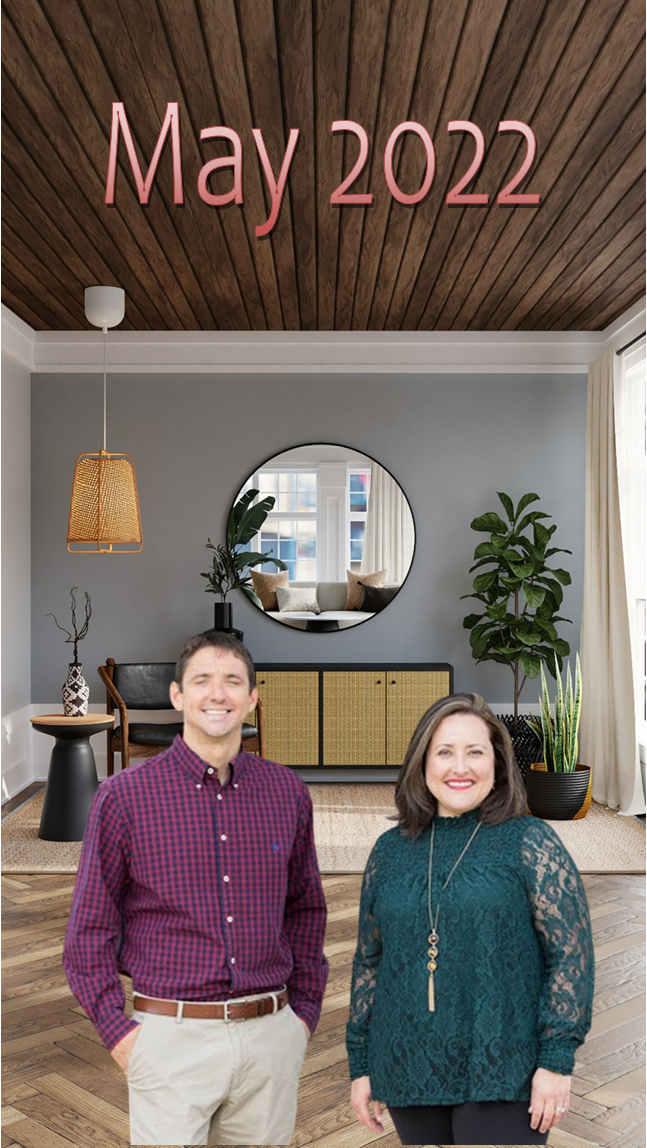 May is here and spring has sprung in the Holy City! Spoleto and Piccolo Spoleto will be in Charleston from May 27th to June 12th with an amazing array of events at more venues than you can imagine. The Sound of Charleston will bring beautiful Charleston music to the Circular Congregational Church each Wednesday for the next four weeks. Enjoy garden strolls and wine tasting each Wednesday in May at Middleton Place. It's time to get out and enjoy our great city! Here is your May calendar of events:
1: Picnic in the Parks, Hampton Park
1: Three Dog Night, Chas Music Hall
3: Beth Hart, Chas Music Hall
3: Megadeath, N Chas Coliseum
4-8: 39th Annual N Charleston Arts Fest
5: Cinco De Mayo Block Party, Mex 1 W Ashley
6: Alva Anderson, Forte Jazz Lounge
7: Prosecco on the Portico, Drayton Hall
7: Tom Segura, N Chas PAC
10: Women, Wealth, and Wine, Harbour Club
11: Hoodoo Gurus, Chas Music Hall
11: Baby Shark Live!, N Chas PAC
12-15: Cirque du Soleil, N Chas Coliseum
12: Paws on the Patio, Burton's Bar and Grill Mt P
12: Marty Stuart, Chas Music Hall
13: Cheers to Adoption, Daniel Island
13: Charleston Jazz Orchestra, Firefly Distillery
14: Palmetto Moon's 20th Anniversary Bash, Firefly Distillery
14-15: Anastasia, N Chas PAC
17: Chicago, N Chas PAC
18: Blues Traveler w/Danielle Howle, Chas Music Hall
19: Dark Star Orchestra, Chas Music Hall
20: Steep Canyon Rangers, Chas Music Hall
21-22: Oklahoma!, N Chas PAC
21: Warrior Surf Foundations Charity Golf Classic, Wild Dunes
25: Bright Eyes, Chas Music Hall
26: Bela Fleck, Chas Music Hall
27: Amy Grant, Chas Music Hall
The Charleston economy is doing great! Coastal Crossroads Industrial Park recently broke ground on a large spec development. The 1.1 million sq ft Coastal Crossroads project is expected to attract retail distributors that will move cargo from the Port of Charleston to an inland network of stores. Before this announcement, Charleston Industrial said that 5.1 million sq ft of spec warehouse construction was in the 2022 pipeline and 85% of that space is expected to find a tenant before work wraps up. Since then, Dalfen Industrial from Dallas also announced their plans for a 1.3 million sq ft warehouse for Palmetto Commerce Park.
What may sound like a broken record, our real estate market is still doing fantastic! Low inventory, a common theme all over the US, is keeping sales down though. The last two years have been incredible and 2022 looks as if it will be somewhat below those years in terms of transactions. Q1 sales in 2022 were down 8.2% from Q1 in 2021. Each week, we are putting about 20% less homes under contract currently than we did in 2021. The demand is there, but the supply is not. We still only have around 1k active residential listings in the tri-country area while we will sell close to 20k homes this year! This high demand and low inventory results in rising prices. The median sales price is up 14.3% in Q1 compared to Q1 of 2021. The median sales price is now about $383k for the area. Meanwhile, mortgage rates have risen to around 5% and the forecast seems to show that will continue. Remember that a 1% increase in mortgage rates reduces a buyer's buying power by around 10% to keep the same monthly payment.
We are committed to providing our clients with an unparalleled level of service. We strive to have you feel and experience our commitment to you all while helping accomplish your real estate goals. That is truly what it is all about! Please reach out to us if you have any questions or if you are thinking of buying, investing, or selling a home!