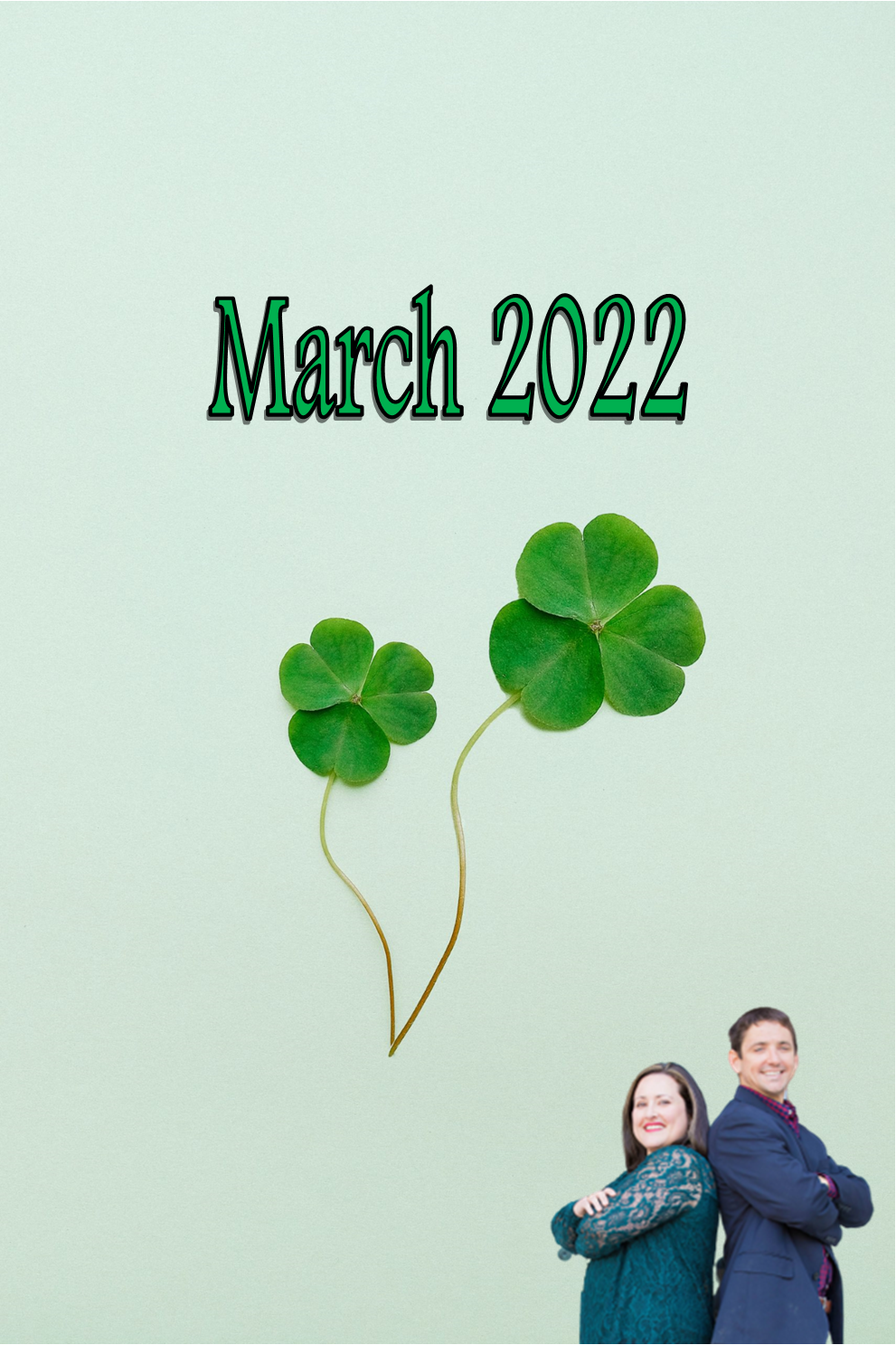 March is here in the Low Country and spring is already in the air with beach weather! The 2022 House and Garden Tour is having their 100 Year Anniversary Celebration. Don't forget the Charleston Bluegrass Festival and the Charleston Wine and Food Festival too. The beloved Charleston Farmers Market will be back this month in Marion Square each Saturday. The Sound of Charleston will bring beautiful music to the Circular Congregational Church each Wednesday for the next several weeks. It is time to get out and enjoy our great city! Also on the horizon, The Cooper River Bridge Run is April 2 and the Women's Tennis Tournament is back on Daniel Island next month too. Here is your full March calendar of events:
1: Lyle Lovett, Gaillard
4: Alva Anderson, Forte Lounge
4-5: Charleston Wine and Food Festival
4-5: NightCap at Charleston Wine and Food Festival, Riverfront Park N Chas
5: Charleston's Irish Season Kickoff, Charlotte Street Park
5-6: Cinderella, Sottile Theatre
6: Pucks and Paws Stingrays Hockey, N Chas Coliseum
8: Graham Nash, Chas Music Hall
12: An Evening with Midori, CofC Sottile Theatre
12: The ARK of SC's Car Show, Nexton
12: Firefly Distillery Oyster Roast
13,20,27: Wine Stroll at Magnolia Gardens
13: Theory of a Deadman, Chas Music Hall
15: Yeamans Hall Luncheon, Yeamans Hall
16: Chelsea Cutler, Chas Music Hall
17: St Patrick's Day Parade
17: Steel Panther, Chas Music Hall
17-20: Everybody, Sottile Theatre
18-19: Charleston Bluegrass Festival, Woodlands Nature Preserve
19,26: Charlotte's Web, Dock Street Theatre
19: Kathleen Madigan, Chas Music Hall
20: Birds of Prey Photography Day, Center for Birds of Prey
23: TedX Charleston, Chas Music Hall
24: Chris Botti, Chas Music Hall
24-26: 86th Annual House and Garden Tour
24-25: Lexus Charleston Fashion Week
25: Charleston Jazz Orchestra, Firefly Distillery
26: Oysters on the Point with Gino Castillo and the Cuban Cowboys, Charleston Harbor Resort and Marina
26: Travis Tritt, N Chas PAC
27: Bob Dylan, N Chas PAC
30: The Wood Brothers, Chas Music Hall
31: Charleston Spring Antiques Show Preview Party, Gaillard
The Charleston economy is doing great. The Port of Charleston now ranks as the nation's eighth-largest maritime hub after experiencing the largest annual cargo growth of any major U.S. seaport since 2010. Fledgling airline, Avelo recently announced that it will launch flights in May between Charleston and New Haven, CT, the low-cost carrier's East Coast base. Back-to-back record-setting sales of industrial properties illustrate a growing interest in the Charleston region from deep-pocketed investors that buy warehouse and distribution centers as a snarled supply chain puts a focus on markets near the Southeast's booming population.
Of course, our local housing market is doing fantastic! 2021 was a record year but 2022 sales could be dampened by even lower active inventory. We ended 2021 with a 10.1% increase in transactions over the record set in 2020. Unfortunately, housing inventory continues to drop. We got up to about 2k active listings at times in 2021 (and that was certainly less than the 3k-4k we saw in 2020). We now have less than 1k active listings. There are now less than 450 homes in the tri-county area for sale less than $500k. This has hurt sales a bit and has made it extremely difficult for first time buyers. January 2022 was down 3.9% in transactions versus January 2021 and January 2022 was down 29% in transactions versus December of 2021. It's very difficult to keep up the sales numbers with inventory so low. Potential home sellers are anxious about their ability to purchase a new home. Of course, builders are having supply chain and labor issues too. This discussion is similar of most real estate markets around the US.
Also, in case you missed it, check out this video below where Kory Roscoe explains our prediction for the housing market for the rest of the year!