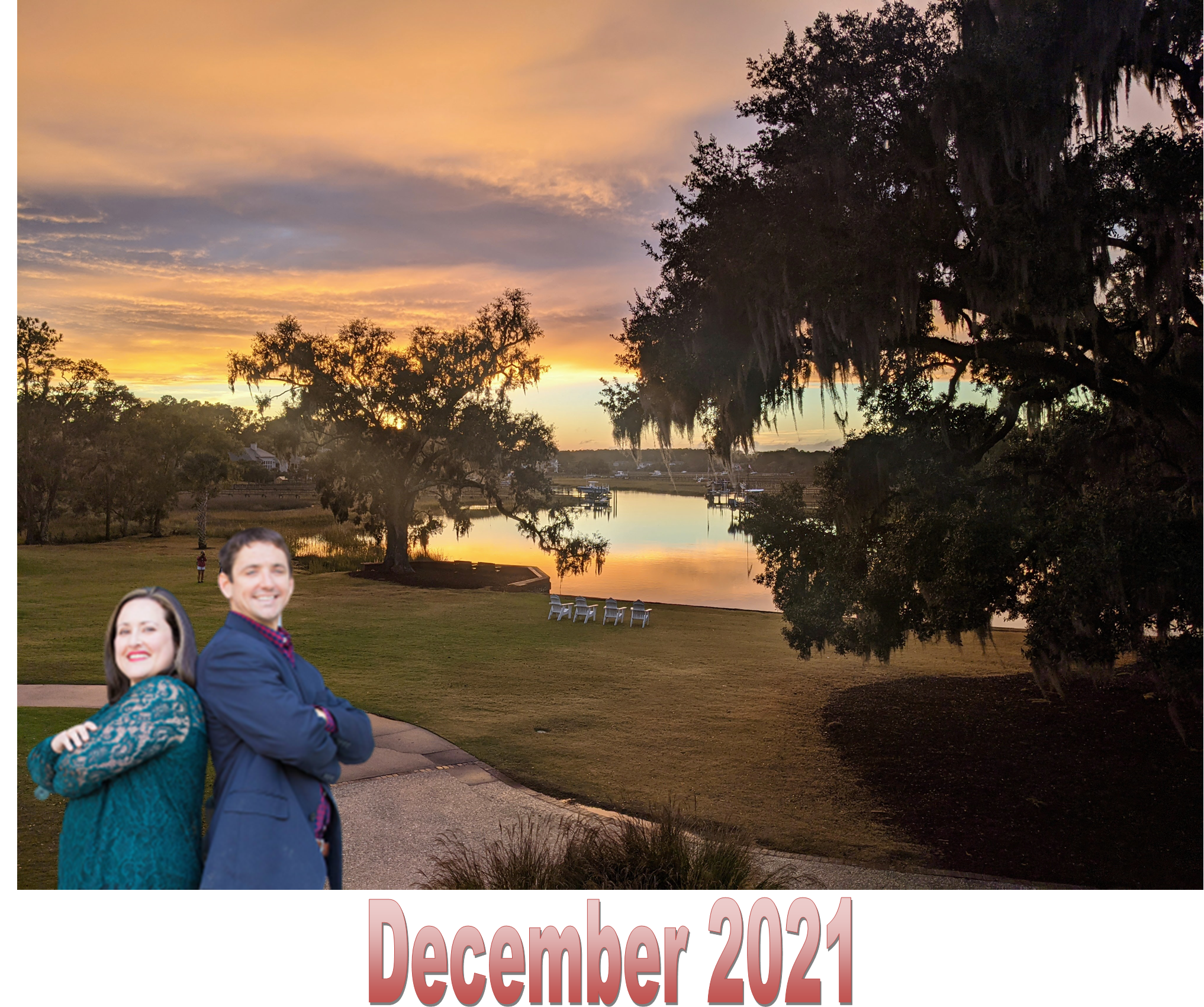 🎄 December and the holiday season are here! 🎅 What an awesome time to be in Charleston! The 32nd Annual Festival of Lights on James Island is a must. A few miles up the road at Brookgreen Gardens is the fantastic "Night of a Thousand Candles". Fortunately, it's more than just one night, but get your tickets early. A little closer to home, there is also the Holiday Lights Driving Tour in Moncks Corner and the Festival of Trees at the Visitors Center downtown. Here's your calendar of December events:

1: An Evening with Chevy Chase, N Chas PAC
2: Tree Lighting in Marion Square
3: Hanahan Tree Lighting
3: Town of Moncks Corner 28th Annual Tree Lighting
4: Town of Moncks Corner Nighttime Christmas Parade
4: Cirque Dreams Holidaze, N Chas PAC
4: Holiday Swing, Charleston Music Hall
4: Ranky Tanky Outdoor Concert, Visitor's Center Bus Shed
5: George Thorogood, Charleston Music Hall
5: City of Charleston Holiday Parade
5: Under the Streetlamp, Gaillard
7: The Hip Hop Nutcracker, Gaillard
11: 30th Reindeer Run
11-12: Hairspray Musical, N Chas PAC
11: 4th Annual Ugly Sweater 5k Dash, Summerville
11: Charlton Singleton's Holiday Spectacular, Chas Music Hall
11: 31st Annual Folly Beach Christmas Parade
11: Holiday Parade of Boats
12: Summerville Christmas in the Pines Parade
12: 26th Annual Christmas Light Parade and Festivities, Patriots Point
16-22: The Charleston Christmas Special, Chas Music Hall
17: Charleston Opera Theatre's Holiday Spirits Concert, Firefly Spirits
18-19: Shen Yun, N Chas PAC
19: Candlelight Orchestra Christmas Concert, SC Society Hall
20: Christmas Classical Kids Concert, CofC Sottile Theatre
22: A Drag Queen Christmas, N Chas PAC
22-23: CSO Holiday Pops, Gaillard
29: Blue Dogs, Chas Music Hall
31: New Year's Family Celebration at Kiawah
31: Flip Flop Drop, Folly Beach

There is a lot of great economic stuff going on in the Holy City. Charleston has been recognized as the 5th fastest growing city for entrepreneurs in the US. Linkedin News noted a 34% growth. Mt Pleasant has landed the #22 spot in the top 50 Best Small Cities for Retirement by SmartAsset. This coming spring, Sun Country Airlines will begin flights on Thursdays and Sundays. Blackbaud, a locally based cloud software company, has made a 6-figure investment in local students by providing paid summer internships to Big Brothers/Big Sisters of the Lowcountry. The Boeing Company and Charleston County Schools recently announced a $1M investment in the MUSC Boeing Center for Children's Wellness. Six internships for the Teen Science Ambassador Program for MUSC have been made possible through a grant. This is open to students in underrepresented STEM fields and will run February – April and provide dinner, travel assistance and compensation. This might just come in handy when Barzan Aeronautical (an aerial intelligence, surveillance, and reconnaissance systems company) opens shop at the John's Island airport where they will engineer and manufacture unmanned aircrafts starting next year.

Of course, our local Charleston real estate market is still doing terrific! Supply issues hit the real estate industry first and has helped drive up prices. While the median sales price at the end of 2020 was around $306k, it now stands around $350k! This is a big increase in one year for home prices. We saw record sales in 2020 with almost 21k residential properties sold and we will possibly surpass these numbers this year. Charleston ended October with a 13% gain in transactions year to date versus the same 2020 period. There would have been even more sales if we had more homes to sell. The second half of 2021 has not kept up with the second half of 2020 due to this lack of inventory.
Don't miss this short video below from Kory Roscoe. Is it a good time to enter the real estate market as a buyer in Charleston or does it make sense to wait? 👇👇👇
We are committed to providing our clients with an unparalleled level of service. We strive to have you feel and experience our commitment to you all while helping accomplish your real estate goals. That is truly what it is all about! Please reach out to us if you have any questions or if you are thinking of buying, investing, or selling a home!