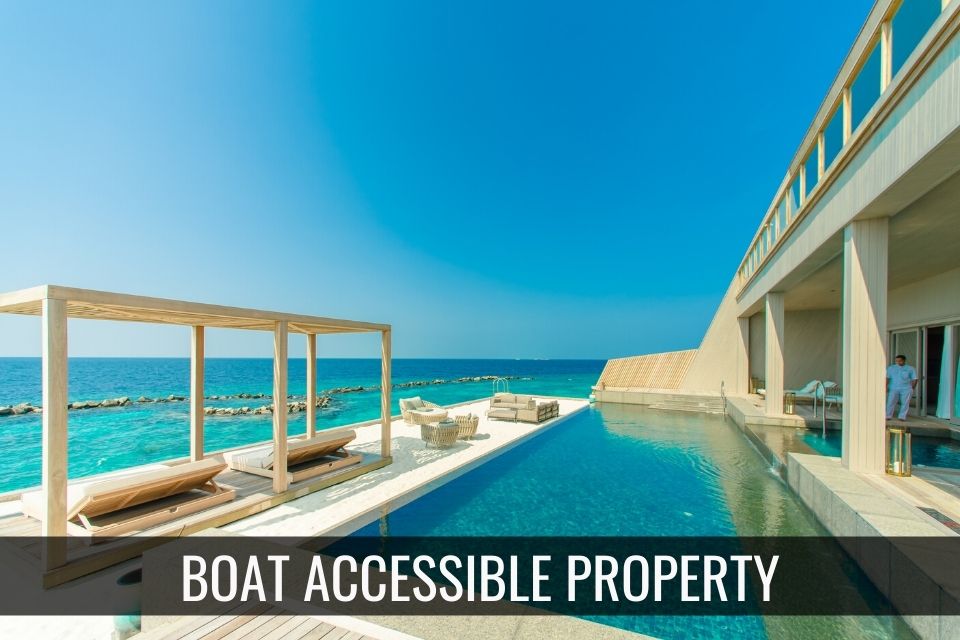 Imagine strolling down to your private deep water dock each morning with your cup of coffee to watch the sun come up. While this might sound like something reserved for the rich and famous, the Charleston area is is filled with opportunities to buy on a tidal creek, river, ocean, and other waterways. From small creeks suitable for canoes or kayaks to larger ocean-ready craft, before you write an offer on your dream home, there are a few considerations to think through.
4 Things to Consider before Buying a Boat-Access Property in Charleston
1. Types of Boats Allowed – This is the most important consideration to research. Between local authorities and neighborhood associations, the kind of boat may be limited to length, engine, speed, height, and much more. Make sure the property allows the kind of boat you want. Most properties in the Low Country that have dock access will not have many regulations with the type of boat, but if you are buying on a private lake or enclosed body of water, this should be considered.
2. Water Depth – Just because there is a dock on the property doesn't that you have access or water for that matter at all times. The average depth of the water is critical. Understand the way the seasons and tides can affect water depth and if you'll need to pull the boat and store it for any part of the year. If you are considering buying a property on a tidal creek, be sure to know how much water is in the creek at low tide. A dock that has "deep water" access typically has five or more feet of water at low tide which allows for lager boats. A "shallow water" dock may only allow for much smaller craft to have access.
3. Environmental Restrictions – Almost all waterways include restrictions. These can include easements and areas inaccessible due to military or power company use. They can also include restrictions to protect wildlife such as fish or bird populations. For more information about any environmental restrictions to waterways in the Charleston area, please reference The SC Dept. of Natural Resources.
4. Type of Ownership – Waterfront properties in Charleston generally include some private ownership. This can include shoreline or be limited to the boat dock itself. Before purchasing the property, determine if the shoreline is part of your ownership or a public/community-controlled strip of land.
Owning a boat-accessible property in Charleston is a wonderful lifestyle choice but it can also be an expensive one. Before writing the offer, it's important to understand exactly what is and is not included in the title.