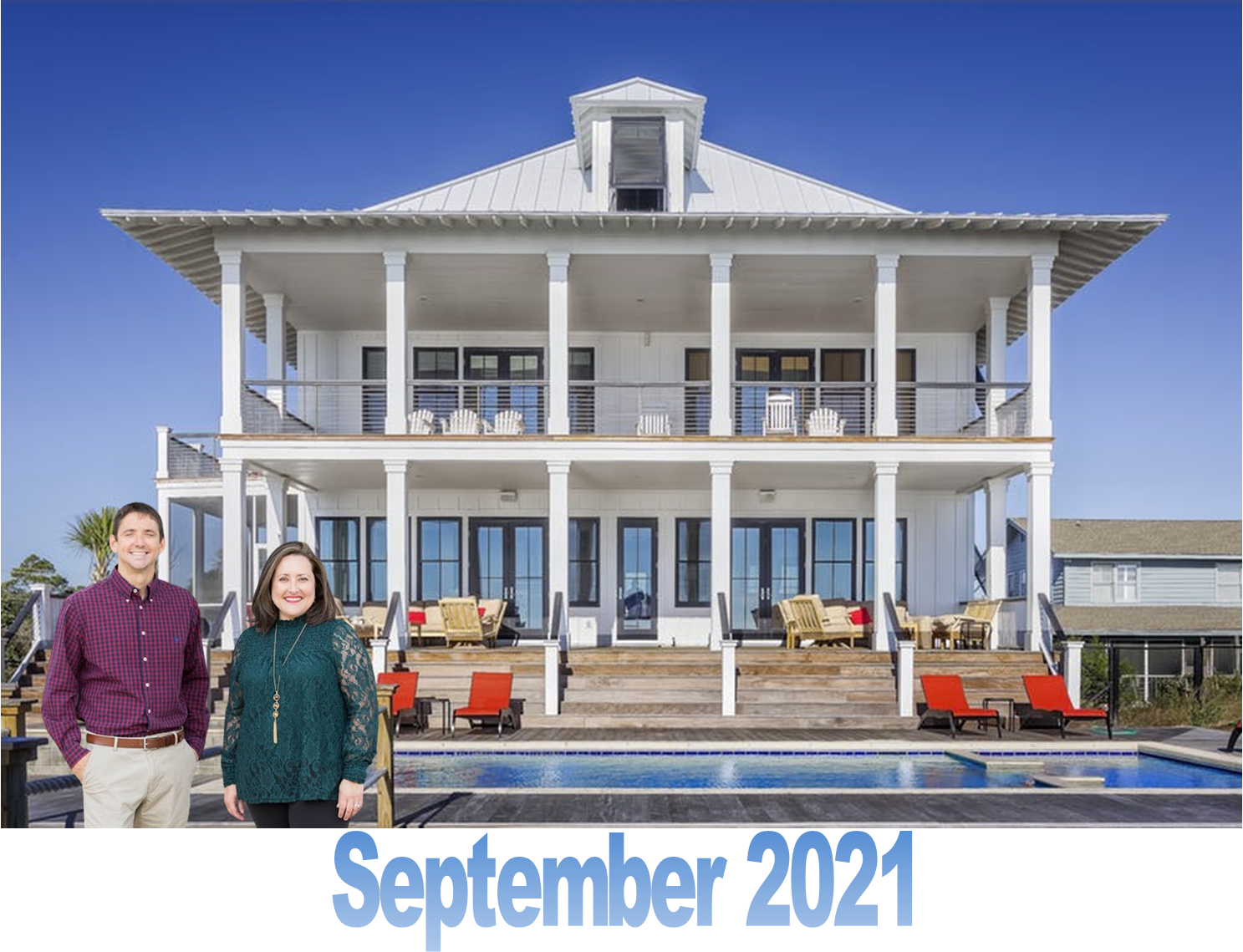 September is here!
We all hope temperatures start cooling off now, but in Charleston, that usually doesn't happen for another month or so.
It's a great time to be outside and enjoy our local beaches without quite as many people. The Cooper River Bridge Run is back this month for the first time since April 2019! Be sure to check out the High Tide Music Festival, making its debut in the Low Country. It is also the last month to get in some minor league baseball at the Joe. Here is your September calendar:
2: Louie's Kids Big Chef/Little Chef Dinner Event, Hall's Signature Events
3-5: Lowcountry Jazz Festival
4-12: Charleston Water Week
5: Todd Snider, Chas Music Hall
5: Southern 500, Darlington
8: Jake Shimabukuro, Chas Music Hall
9-19: Charleston Restaurant Week
9: Dawes, Chas Music Hall
16: Blake Shelton and Friends, N Chas Coliseum
16: Nitty Gritty Dirt Band, Chas Music Hall
18: WWE Supershow Live, N Chas Coliseum
18: Crowfield Fest Car and Motorcycle Show
23: Porto Seguro, Forte Lounge
24: Kenny G, Chas Music Hall
25: 44th Annual Cooper River Bridge Run
25: High Tide Music Festival, Riverfront Park
25: Hotel Califnornia North Charleston Pops, N Chas PAC
26: Lowcountry Splash Open Water Swim
27-28: Marcus King Band, Chas Music Hall
29: Bruce Hornsby, Gaillard
While the Charleston real estate market continues it's incredible run, we are beginning to have trouble keeping up with the sales from the record year of 2020.

At midyear, we were up 31.6% in transactions year to date over the same 2020 period. However, only a month later, we are only up 22%. The second half of 2020 was spectacular, but our current low inventory will just not allow us to keep pace. July 2021 was down 14% from July 2020.

Inventory in Charleston had gone down from 5,000 active listings a couple of years ago to below 1,300. Thankfully we are now back up to almost 2,000 properties for sale. This is still a long way from normal, but the shift has begun. If 20k homes sell in our local market (which is likely for 2021), we will need to have 10k active listings to have a balanced market. Some speculate that it may take 10 years for that to happen. One major problem is that new home construction cannot keep up with demand. Builders would love to, but they're having problems with labor and supply chain. It is difficult to see what is going to get us back to "normal" right now.

Inc.com checked out over 5,000 companies in the US and ranked them according to a three-year percentage of revenue growth. Half of the 63 SC named companies had a median growth of 138%, total revenue of $834.5M, and added over a thousand jobs. Interfor, one of the world's largest lumber providers is allocating a $30M investment into their Summerville sawmill operation. SC's first aeronautics program is beginning at CSU this year too.
Forbes Magazine ranked IOP as the "Richest City in SC". The Holy City is the nation's best city to be an Airbnb host according to a recent study by XendPay. Some of the ranking factors include monthly revenue, occupancy rate per year and median house price. Are you feeling a little crowded? The 2020 census results are in, and the numbers say you are correct! Charleston's population stands at 140,476 residents, up a whopping 16.98% since 2010! Mount Pleasant increased around 33% making it SC's 4th largest town. The tri-county area is the 12th fastest growing metro area in the US!