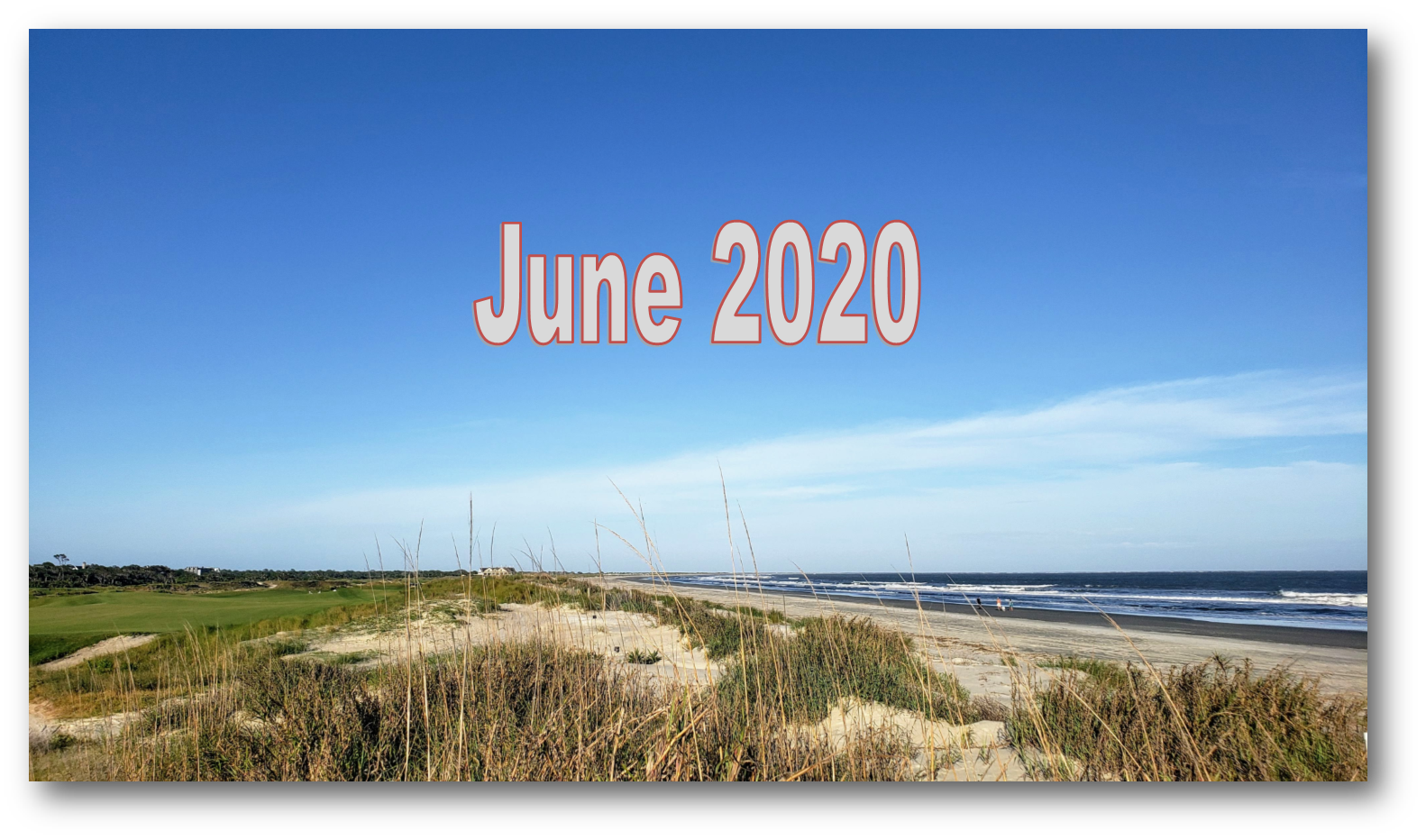 June is here and the weather is warming up a bit. It was the most beautiful spring ever in Charleston in terms of the weather. And real estate was booming. More on that later. Charleston has opened back up for the moment. You can dine in at most restaurants with seating socially distanced. Many have tried to do more with their outdoor spaces. Martin's BBQ on James Island has the best outdoor seating of any place in town. The beaches are also opened back up. This includes IOP, Sullivan's, Kiawah, Folly, Edisto, and Seabrook. Reservations are pouring in.

Local libraries here in Charleston are due to open up about June 8. The Citadel has announced it will re-open campus to cadets and grad students in August to begin the fall semester. County Parks have re-opened and James Island County Park has announced Reggae Nights concert series will resume on June 26. The 33rd Annual Blessing of the Fleet and Seafood Festival is scheduled for June 28 at Waterfront Park in Mt Pleasant.

As we mentioned earlier, real estate activity in Charleston is booming through all of this craziness. We've seen almost 1500 residential properties go under contract in Charleston over the last three weeks. Two weeks ago, we set an all time record of 497 properties going under contract in one week. The week before that was 489 and this past week was 494. Until this happened, 458 in 2018 was the previous all time record for one week. Through April, 2020 is up 3.8% in transactions over the same time period from the record year of 2019. Median sales price is up 6.6% to $293k. People really want to move to Charleston and maybe now more than ever. Our tri-county area including Dorchester, Berkeley, and Charleston counties has had some of lowest infection rates in the entire state. SC has a population of just over 5 million people. So far, SC has had less than 500 deaths. We've only had 29 deaths in the tri-county area as of May 25. Berkeley and Dorchester counties each have less than 100 confirmed cases per 100k people.

Stay safe out there and please don't hesitate to reach out to us if we can help YOU!