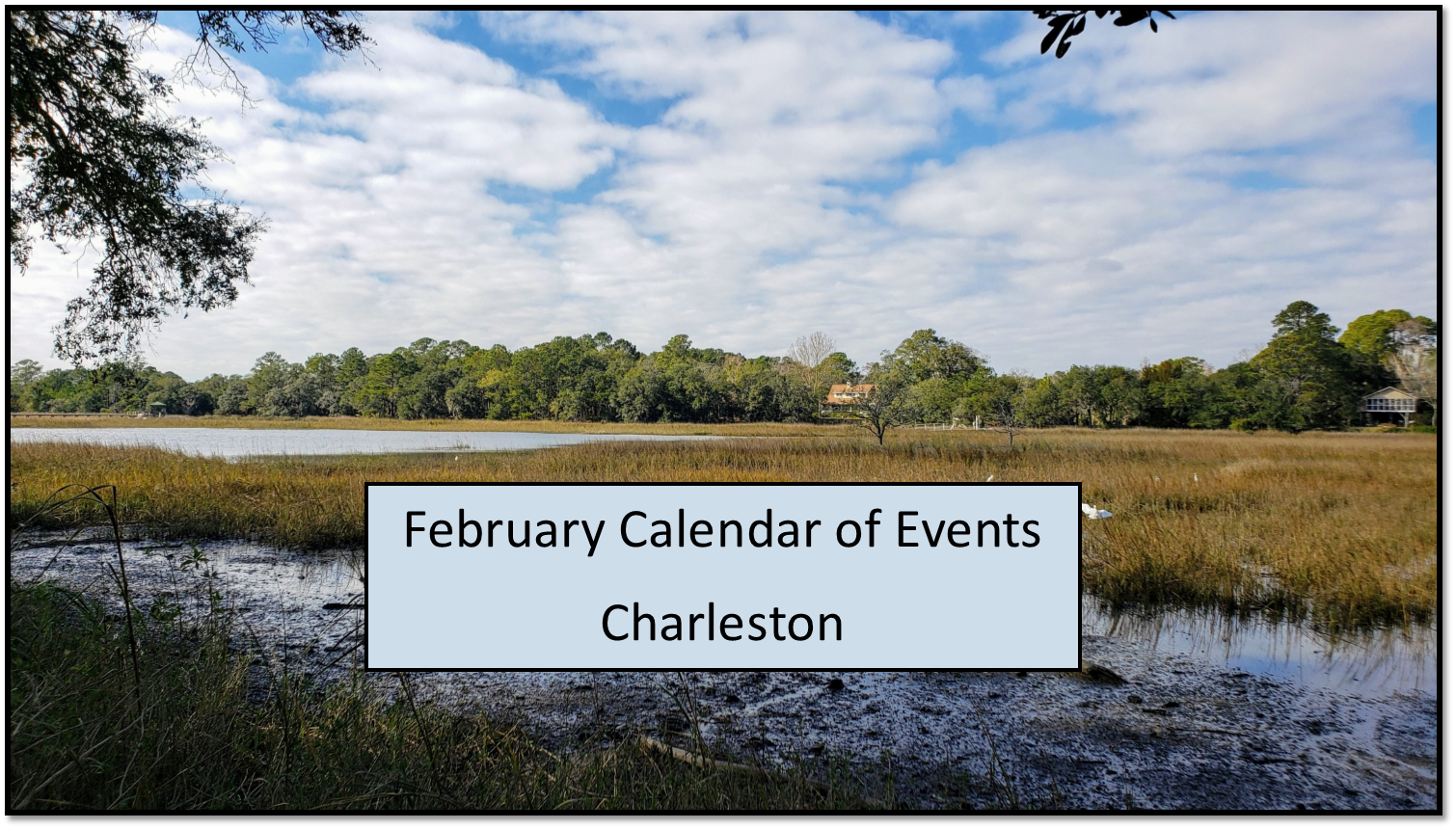 It is hard to believe that we're already one month into the new year! February is here with cooler temps and the Southeastern Wildlife Expo (SEWE). Of course, cooler for Charleston means we might have 2 or 3 days where it doesn't make it over 50. It is the perfect season for a Low Country oyster roast! Here is your February calendar of Charleston events:

1: 3rd Annual Pup Bowl, The Oaks
1: Save the Light half marathon and 5k, Folly Beach
7: Kathleen Madigan, Chas Music Hall
8: Bacon and Bourbon, Chas Convention Center
9: 6th Annual Coffee Fest, Lo-Fi Brewing
9: Illuminate Charleston, N Chas Marriott
9: 21st Chefs Fest, N Chas Conv Center
13: Pints for Preservation, Home Team BBQ downtown
14: Kansas, N Chas PAC
14-16: SEWE
15: Ellington at Newport, Chas Music Hall
16: Bill Maher, N Chas PAC
20: ArchiTALK, SC Society Hall
21: Good Catch Oysterfest, Aquarium
21: 31st Annual Chocolate Affair, Trident Tech
22: Napoleon Dynamite, Chas Music Hall
23: Lowcountry Irish Fest, Chas Music Hall
27: Amy Grant, Chas Music Hall
29: Jupiter Coyote, Chas Music Hall
29: 16th Annual Mardi-Crawl on Leap Day, Shem Creek
29: PBR Rodeo, N Chas Coliseum
2019 was an incredible year for Charleston's real estate market. We set a record for transactions by barely surpassing 2017. We had just under 18k transactions with a median sales price of $280k. That median sales price was also a record high for any year and a 3.3% increase over 2018. The median sales price of only single-family detached homes reached a record of $300k. Our sales prices are still below the trend line going back to 1991. That shows that we are still somewhat undervalued and still have room to appreciate.
The Washington Post did a piece on Charleston called Detours with the Locals. SC is 6th in population growth. About 89% of this growth came from folks moving here from other states rather than birth rate increases. Conde Nast's Travel and Leisure Magazine ranked Charleston as one of top 12 best places to be in winter. Realtor.com forecasted Columbia and Charleston to be 2 of the top 10 housing markets in the US for 2020.
The Charleston Property Group is committed to providing our clients with an unparalleled level of service whether buying or selling a home. We strive to have our clients feel and experience our commitment to them while helping accomplish their real estate goals. That's truly what it's all about! Please let us know how we can help you!