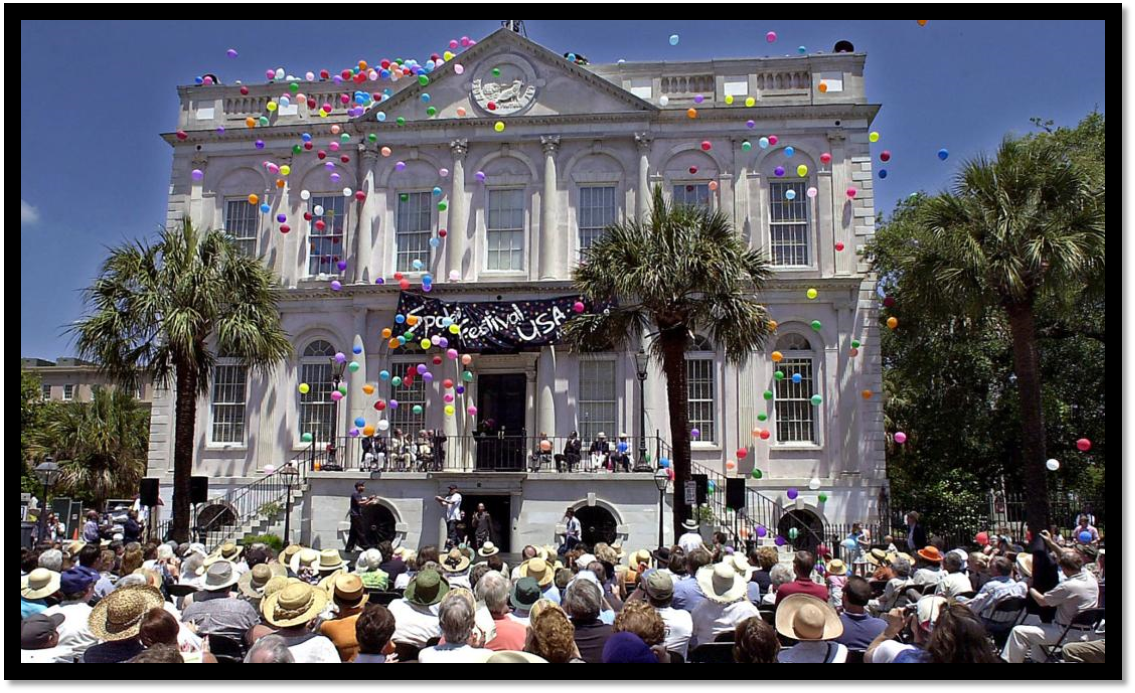 May is here and the weather is spectacular for Spoleto and Piccolo Spoleto. That is our annual art festival that is in its 43rd year. It's a world-renowned event. It takes place all over Charleston from April 24th until May 9th. You should always attempt to go to at least 5 events. Piccolo Spoleto is the sister festival that focuses on local and regional artists. Here is your May calendar of events:

1-5: 37th Annual North Charleston Arts Fest
1: Getting Whiskey with It, Club at the Joe
4: 4th Annual Cars on Kiawah
4: 43rd Annual Lowcountry Shrimp Festival and Blessing of the Fleet, McClellanville
4: 12th Annual Charleston Dragon Boat Race, Brittlebank Park
5: Cinco de Mayo!
5: Animalia Brass, Midtown Theatre
6: India Arie, Chas Music Hall
7-8: Jersey Boys, N Chas PAC
8: Shakey Graves, Chas Music Hall
9: Night Ranger, Chas Music Hall
9: The Taste of Hutsen Alley
10: Bob Seger, North Charleston Coliseum
10: Wanda Sykes, N Chas PAC
10-12: Charleston Greek Festival, Greek Orthodox Church on Race Street
11: Ron White, N Chas PAC
12: Mother's Day
14-15: 288 King Street Hard Hat Tour
17: Palmetto Warrior Connection's Red, White, and Blue Jean Ball, Charles Towne Landing
17-19: Tall Ships
18: Charleston Beer Fest, Riverfront Park
19: Preservation Pedal of 5 Historic Cemeteries
24: Southern Soul Blues Express, N Chas PAC
25: 10th Annual Southeastern Beard and Moustache Championships, Music Farm
26: Granger Smith, N Chas PAC
27: Memorial Day
29: Grass in the Hall, Chas Music Hall

The Charleston real estate market continues to boom. There are cranes all over downtown building new hotels, apartments, and breweries. The residential market is looking very similar to the last couple of years. There will likely be close to 18k transactions again in 2019 and the median sales price will probably end up at about $280k. YTD, were actually down about 5.3% in terms of number of transactions. But we are up 4.8% in median sales price to $275k. It's not hard to see why so many want to call Charleston home!

Our team is committed to providing our clients with an unparalleled level of service whether buying or selling a home. We love questions about the market and would be happy to prepare a free detailed home value report for you! Please let us know how we can help you!