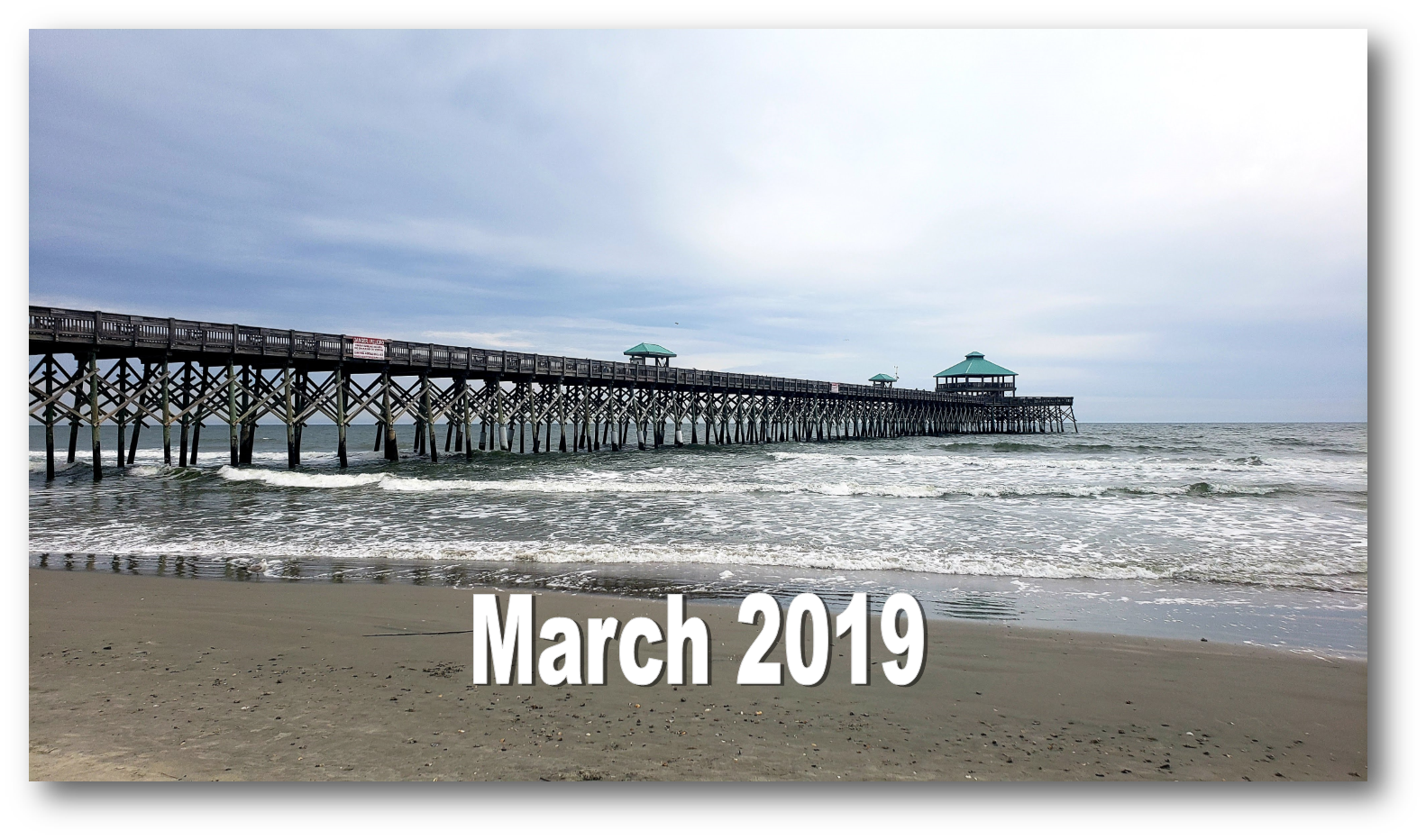 March is here and it's been looking like spring for the last couple of weeks already. With all the great weather coming, March is packed with events including the Food + Wine Festival and St Patrick's celebrations. That great weather also brings flowers and home and garden tours. The Historic Charleston Foundation kicks off spring with the 2019 Festival of Houses and Gardens running from the 13th until April 18. Check out some other events going on this Month around Charleston.

1: Aaron Lewis, Chas Music Hall
1: Art Walk, downtown
1,2: Robyn Bollinger, Gaillard
2: 17th Annual Pipe Major Sandy Jones Invitational: Grimsley Hall
3: Free Solo, Chas Music Hall
3: 10th Annual Teddy Bear Picnic, Hampton Park
4: Joe Bonamassa, Gaillard
4: Sound of Music, Chas Music Hall
6-10: Charleston Food + Wine, Marion Square
7: Jerry Seinfeld, N Chas PAC
8: Black Violin's Classical Boom Tour, Gaillard
9: 3rd Annual Lowcountry Irish Fest, Chas Music Hall
9: IOP Spring Fest, Isle of Palms beach
9: St Patrick's Day Block Party and Parade, Park Circle
9: 6th Annual Charleston STEM Festival, Ladson Exchange Park
9: Lowcountry Irish Festival, Chas Music Hall
9-12: 2019 CAA Men's Basketball Championship, N Chas Coliseum
14: Masquerade!, Gaillard
15-17: Charleston Antiques Show
16: Art Fest, Mt Pleasant Towne Center
16: Rob Schneider, Chas Music Hall
16: St Patrick's Day Parade, downtown
18: Raiders of the Lost Ark, Chas Music Hall
21: Tap Dogs, Gaillard
23: Jackson Browne, N Chas PAC
24: The Mavericks, Chas Music Hall
28: Marshall Tucker Band, Chas Music Hall
29,30: Garden Club of Charleston's 84th House and Garden Tour
29: Mozart's Requiem by CSO, Gaillard
29: 11th Annual Oxygen Ball, Gaillard
30: Bob Weir and Wolf Brothers, N Chas PAC
30: Pet Fest, Palmetto Island County Park
30: New Orleans Meets Charleston, Chas Music Hall
30: Start of the 2019 Volvo Car Open Women's Tennis Tournament

Our real estate market in 2017 set a record for the number of sales and 2018 was only a few hundred sales off that 2017 record. However, 2019 has gotten off to a slow start. January closed sales were off almost 17% from the previous January. Many think that this was due to the government shutdown. However, the number of homes under contract in January was very similar to 2017 and 2018. So, hopefully this was just a blip and the rest of the year will be fine. But we will keep an eye on the market for you.

We love questions about the market and would be happy to prepare a free detailed home value report for any of you! Our team is committed to providing an unparalleled level of service to our clients. Please let us know how we can help you!