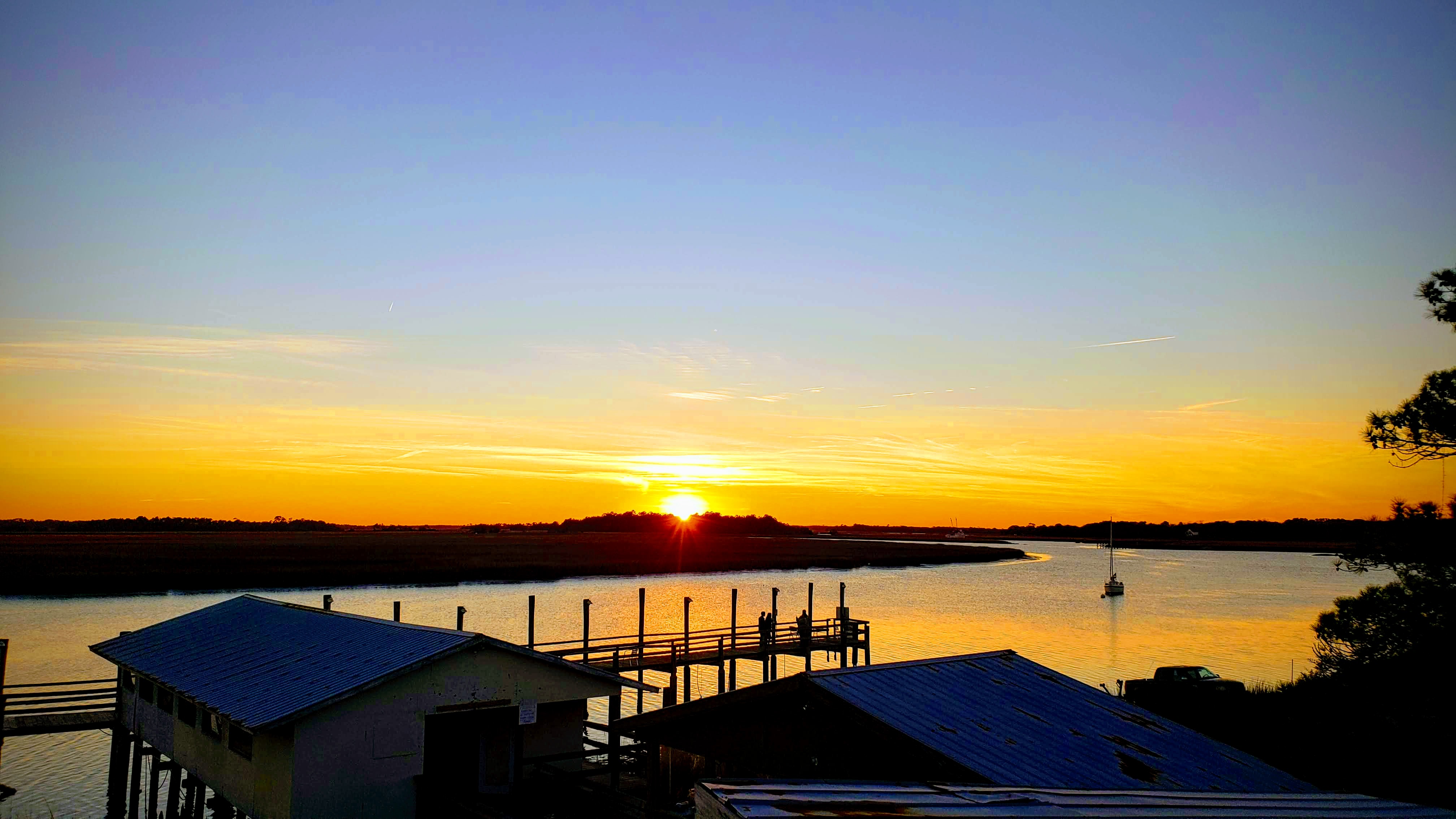 Bowen's Island Sunset (Folly Beach, SC)
February is here and so is the Southeastern Wildlife Expo! Everyone loves the dog dock jumping contest. February is always a great month for oyster roasts as well. If that's not your thing, great music all around town is also a common theme. Even though it's a short month, there is a lot going on in Charleston!

Here is your February calendar of events:

1: Oysterfest, SC Aquarium
2: Camellias at Middleton Place
2: Shuckin' for Shelter, Oakley Farms in Moncks Corner
2: Save the Light Half Marathon and 5k, Folly
2: Paws and Pearls Oyster Roast, Summerville Country Club
2: 2nd Annual Pup Bowl, The Oaks
3: Chamber Music Charleston, Edisto Presbyterian Church
5: Lucinda Williams and the Drive By Truckers, N Chas PAC
9: 164th Meeting of the SC Historical Society, Charlestowne Landing
9: The Chocalate Affair, Marriott Lockwood
9: Cody Jinks, N Chas PAC
10: Shakespeare's Sonnets, Sonatas of Mozart and Vivaldi, SC Society Hall
10: Chef's Feast, N Chas Convention Center
14: Taj Mahal, Chas Music Hall
15-17: Southeastern Wildlife Expo
16: 15th Annual Lowcountry Parrot Head Club Mardi Crawl, Shem Creek
18: Jake Shimabukuro, Chas Music Hall
19: Rodgers and Hammerstein's Cinderella
20: Dawes, Chas Music Hall
21: Wine, Women, & Shoes, Hotel Bennett
23: Folly Gras, Folly Beach Center Street
23: Songs of Love-Diane Schurr sings Cole Porter and Billie Holliday, Chas Music Hall
26: Chamber Music Charleston A Celebration of France, Dock Street Theatre
27: Alvin Ailey American Dance Theatre, Gaillard

US News and World Report gave a heads up to foodie couples that we were their number 5 pick for the Most Romantic Getaway Spot. Forbes has named us one of its 14 spots to visit. We also made Trip Advisor's List of 20 East Coast Most Charming Summer Beach Vacations.

Our real estate market had the 2nd busiest year ever with just under 18k transactions. We fell just short of the 2017 record, but it was really close. The median sales price is up 6.4% to an all time high of $272k. Many MLS areas were up over 10% in median sales price. These areas included Folly Beach, Johns Island, Isle of Palms, downtown peninsula Charleston, Goose Creek, Daniel Island, and the Clements Rd area. Completion of Highway 526 is back on the table.

We love questions and would be happy to prepare a free detailed home value report for any of you! Our team is committed to providing an unparalleled level of service to our clients. Please let us know how we can help you!