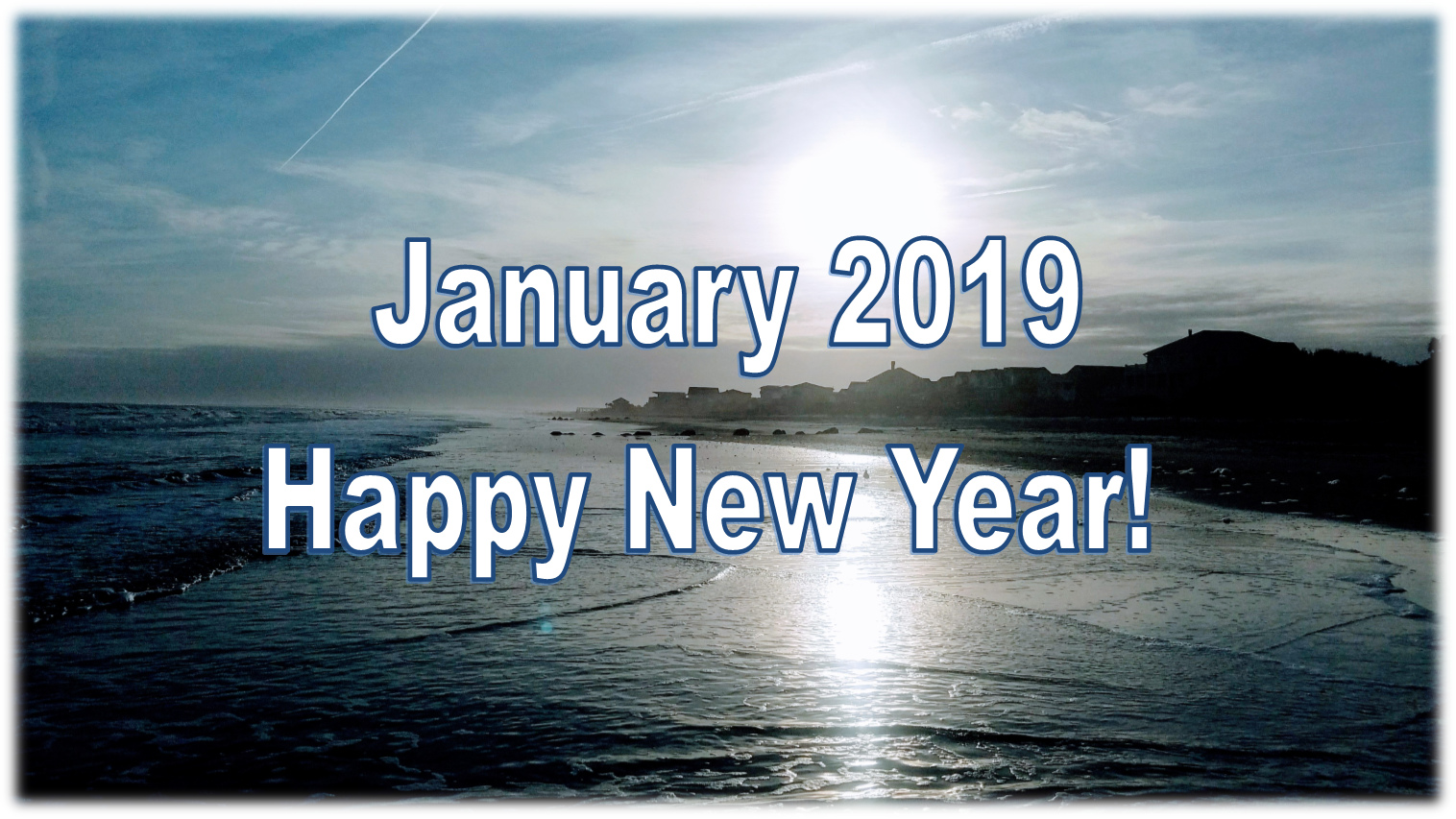 2019 is finally here and I'm sure you have plenty of resolutions. However, January in Charleston has Charleston Restaurant Week to kill that for you. The Low Country Oyster Festival in a few weeks shouldn't really ruin your diet though. Here is your January 2019 calendar of events:

January 1: Bill Murray Look-Alike Polar Bear Plunge, Folly Beach 11am
1: Wild Dunes NY Day 5k
1: Last night for the Festival of Lights at the James Island County Park
4,5: Beethoven's 5th, Gaillard
4: Elmondston-Alston House Candlelight Tour
5: Secrets to Healthy Eating with Chef Brett McKee, 139A Market St
7: WWE Live, N Chas Coliseum
7-9: Wild Dunes Club Car Pro-Am Golf Tournament
9: Willie Nelson, N Chas PAC
9-20: Charleston Restaurant Week
10,11: Travis Tritt, Chas Music Hall
12: Harlem Globetrotters, N Chas Coliseum
13: Chamber Music Charleston, Dock Street Theatre
13: Bella Fleck and Abigail Washburn, Chas Music Hall
22: Martha Graham Dance Company, Gaillard
23: Greensky Bluegrass, Chas Music Hall
24: 65th Annual Carolopolis Awards, Riveria Theatre
24: Nestor Torres, Chas Music Hall
25-27: 5th Annual Charleston Jazz Festival
25: 16th Annual Night in the Valley, Trident Tech
26: Bobby McFerrin, Gaillard
26: Ladysmith Black Mambazo
26: Great American Race, James Island County Park
27: Lowcountry Oyster Roast, Boone Hall
27: Wild Dunes Annual Author Series, Sweetgrass Pavilion
29: Rock of Ages', Gaillard
30: Neko Case, Chas Music Hall

Charleston had another great year. Many called it the Crane City this year because there seemed to be more cranes than Church steeples. Building has been extraordinary. Downtown has seen the building of several new hotels and the suburbs have seen a massive increase in new construction housing. Over one third of the properties now under contract in the Charleston area are new construction. Charleston was again chosen as the #1 City in the US by Travel and Leisure Magazine. They have also put us near the top for Cities in the World. The new Volvo plant is being built in the Moncks Corner area and we've seen some changes on interstate 26 to prepare for this. Boeing is still expanding and doing quite well in North Charleston. Mercedes Sprinter Vans got a huge order from Amazon. 2018 will be the 2nd busiest real estate year ever for Charleston, just barely falling short of the record set in 2017. But median sales price is up over 6%. Mt Pleasant and James Island have median home prices well above $200/sqft. Johns Island traffic woes seemed to be solved for now, but the new construction boom there will soon require more solutions. Volvo is causing a major boom to the Summerville and Goose Creek/Moncks Corner markets. Mayor Tecklenburg seems to have done a great job carrying on for former Mayor Riley. All of the local minor league sports teams seem to be doing well and the Volvo Women's Tennis Tournament continues to be a great success. The software and IT industries continue to flourish in what many call Silicon Harbor. New restaurants and craft breweries are opening everyday. Tourism continues unabated. And 2019 looks to be even better!
Our real estate team is focused on providing an unparalleled level of service to our clients. We take great pride in the relationships we build and work relentlessly to help you achieve your goals. Please let us know how we can help YOU in 2019 with any of your real estate needs.