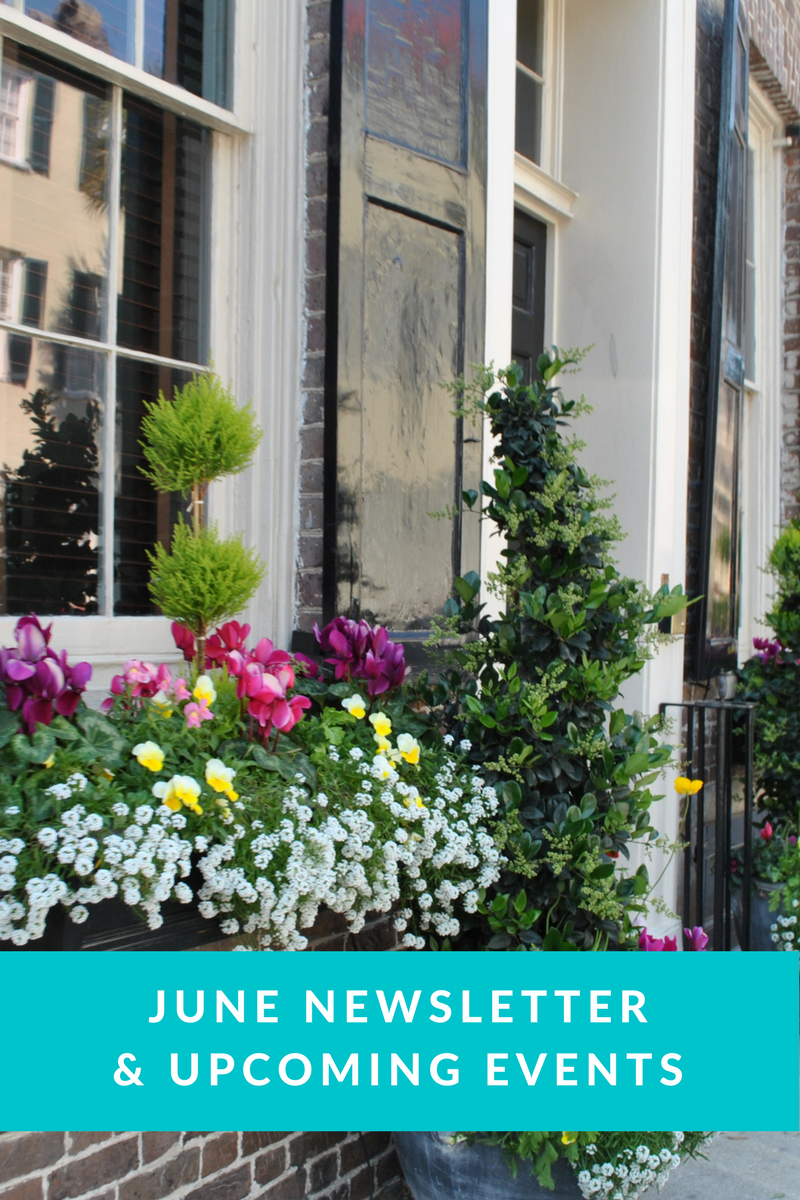 June is here and the weather is warming up. Spoleto is almost half over, but there are still tons of great events to see. Make sure you attend at least 5 Spoleto events every year. The SC Stingrays Hockey team has made it to the Championship Finals of the Kelly Cup.
At the Music Hall, they are celebrating the Summer of Bill by showing multiple movies of our local hero Bill Murray. Bill wasn't born here, but he likes to call Charleston his home now. And his beloved Riverdogs are playing baseball often in June right on the Ashley River.
Every Tuesday is Party in the Park following the Mt Pleasant Farmers Market. The Mt Pleasant Waterfront Park under the Ravenel Bridge is quite a beautiful spot.
Here is your June calendar of events:
1: Grass in the Hall, Music Hall
3: Sweetgrass Cultural Arts Festival, Mt Pleasant Waterfront Park
3,4: Wahine Surf Contest, Folly Beach
4-6: Stingrays Hockey, N Chas Coliseum
7,8: Rumpelstiltskin Ballet, Music Hall
8,10: Volvo Cars Jobs Informational Meeting, Timberland High(8th), Cane Bay High(10th)
11: Spoleto Finale, Middleton Place
14: Tedeschi Trucks Bank, N Chas PAC
14: Ghostbusters, Music Hall
16: Moonlight Mixer, Folly Pier
17: Cars and Coffee, Freshfields Kiawah
17: Dave Mason, Music Hall
22-25: Carifest, Britllebank Park
29: Rushmore, Music Hall
Real Estate Re-Cap
Charleston is doing so very well and its real estate market is simply a reflection of that. Year to date, we are up 10% in number of transactions and 2017 will likely be the busiest year we've ever had. Median price is up a modest 4.3% to $247k.
However, many specific areas are up much more than that. Mount Pleasant continues to be a favorite because of the schools and the amenities and the proximity to the beach. The median price there is over $200/sqft.
The Summerville and Goose Creek areas are favorites amongst those with a budget looking for new construction around $110/sqft. These are popular areas for those working at Boeing and those that will work at the new Volvo plant. West Ashley is popular for it's central location and the median there is now around $160/sqft.
James Island has always been a favorite for those wanting to be close to downtown and the hipster vibe of Folly Beach. James Island prices have not reached those of Mt Pleasant yet, but they're headed that way. Johns Island isn't as rural as it use to be with all of the new construction.
There are lots of great places to live here and lots of different price points. The economy and job market are very strong. Volvo is starting to build their plant west of the Summerville/Goose Creek areas and we've created an entirely new exit off I-26 to handle the influx of people coming to that area. Charleston is also known as Silicon Harbor because of all of the software and IT businesses that have started up and relocated here. This town is off the chain!!!