The South Carolina Housing Finance & Development Authority have various programs that can benefit you. You could be eligible for programs that assist you in putting a down payment on a home, in addition to low, fixed interest rates that will ensure your payments are secure and certain.
The SC Housing Homebuyer programs are committed to providing affordable housing opportunities for citizens of South Carolina, and the process is pretty straightforward.
SC Housing also recently announced the 2017 Palmetto Heroes program, which is one of the most notable first-time home buyer plans.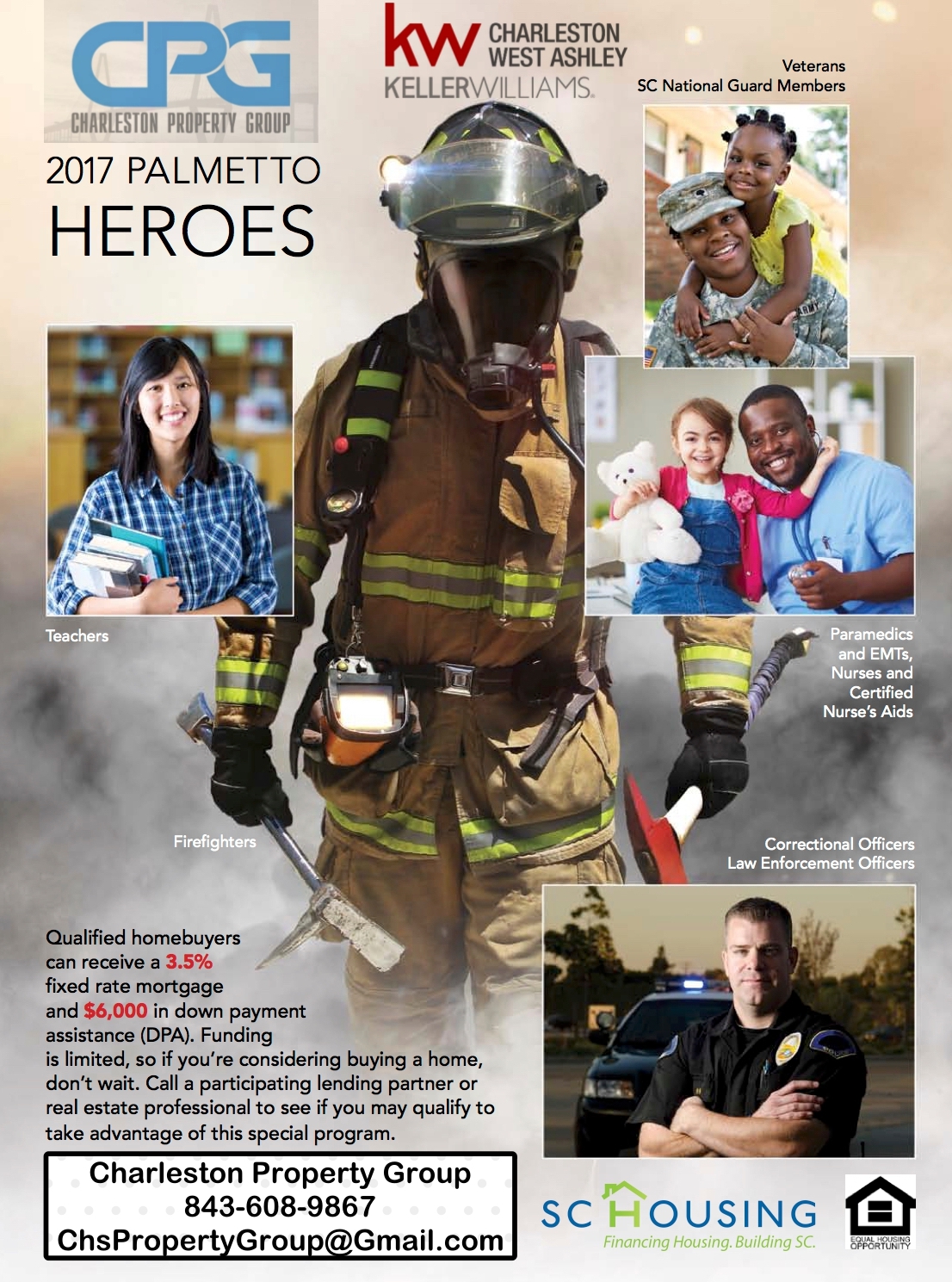 The following professions may qualify for the 2017 Palmetto Heroes Program:
• Law Enforcement Officers
• Correctional Officers
• Teachers
• Nurses and Certified Nursing Assistants
• Firefighters
• Veterans
• Emergency Medical Services Personnel
• SC National Guard (Active members; Army or Air.)
You will have the opportunity to purchase a home with a:
• 3.5%, 30 year fixed, mortgage interest rate
• Up to $6,000 down payment assistance (DPA)
You deserve to take advantage of these opportunities! We have a team of professionals who work to make sure you are successful in obtaining your greatest asset.
If you qualify, you should apply as soon as possible since the funds are limited. Last year funds for the Palmetto Heroes ran out in two months. Don't wait for these funds to run out, let us help you get the rewards you deserve now.