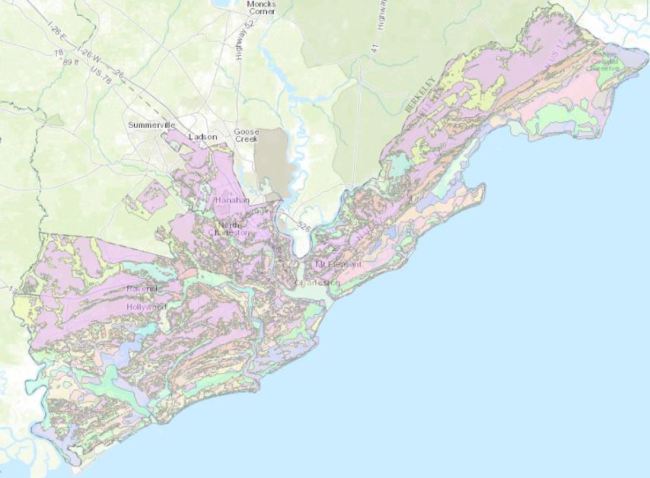 Charleston County is providing residents the opportunity to see the preliminary flood maps, learn about their risk of flooding, and ask questions about what the new maps will mean for their property at several open houses.
Residents in the Charleston area can meet one-on-one with a variety of specialists who will be available to talk about flood insurance, engineering, building permits and more.
The new preliminary maps were produced through a partnership among Charleston County, the South Carolina Department of Natural Resources, and the Federal Emergency Management Agency (FEMA). They are more precise than older maps because better flood hazard and risk data make the maps more accurate.
The ultimate goal is protecting property owners and the community from the risks associated with flooding. Over time, flood risks change due to construction and development, environmental changes, floodplain widening or shifting, and other factors. Flood maps are updated periodically to reflect these changes.
By law, federally regulated or insured mortgage lenders require flood insurance on properties that are located in area at high risk of flooding. More information about flood insurance
Charleston Property Group wants to ensure that our community stays informed on protecting their properties. We are here to help make sure your home is insured and prepared!
Open Houses for Flood Information:
North Charleston
March 20, 2017 2:00-7:00 PM
Lonnie Hamilton, III Public Services Building
4045 Bridge View Drive Council Chambers, 2nd Floor – North Charleston, SC
West Ashley
March 21, 2017 3:00-7:00 PM
CE Williams Middle School – 640 Butte Street Charleston, SC
Mount Pleasant
March 22, 2017 2:00-7:00 PM
Alhambra Hall – 131 Middle Street Mount Pleasant, SC