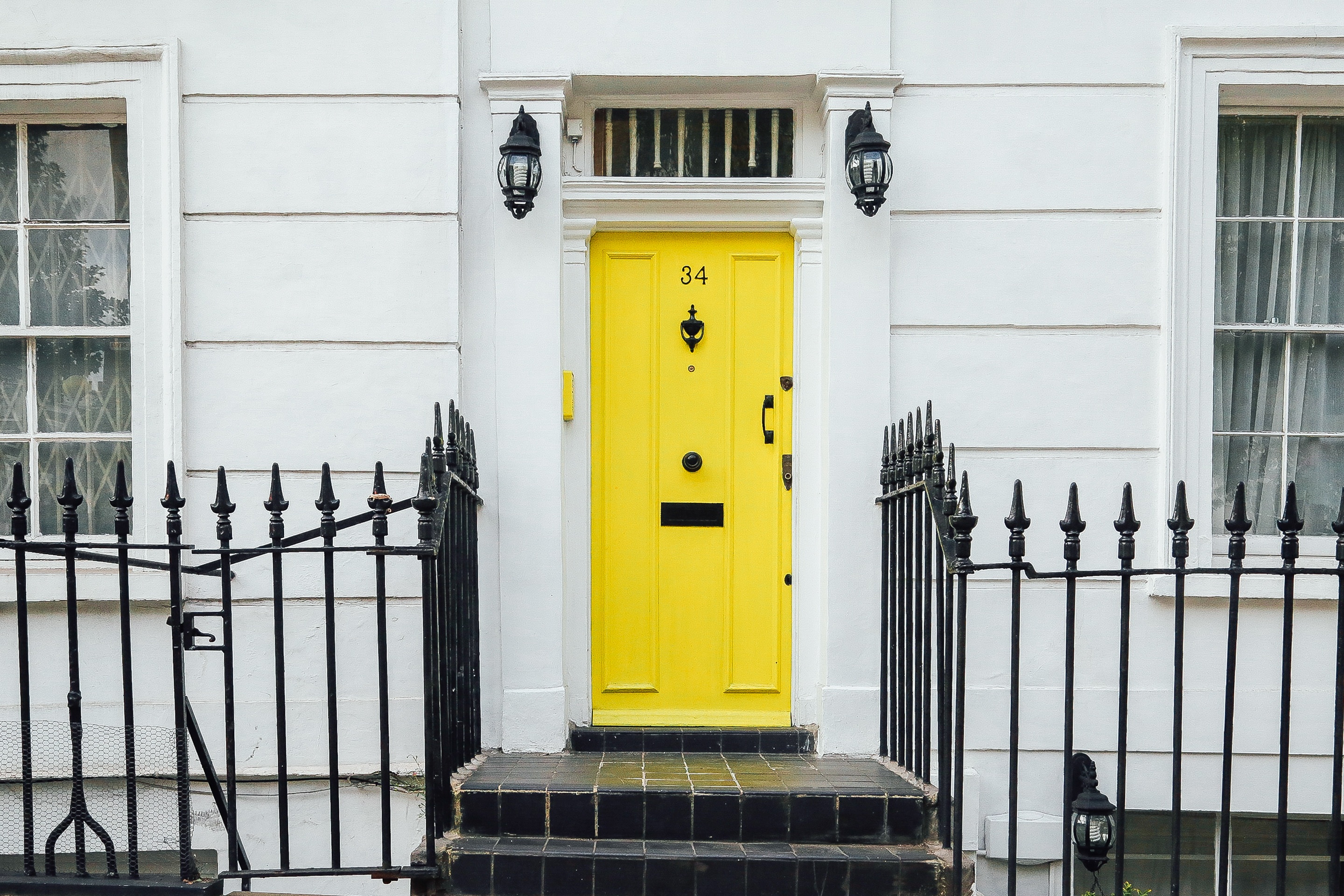 Housing Sales Are at the Highest Point in 10 Years!

Although inventory has been surprisingly low, 5.45 million homes sold just in 2016. Interest rates are only 4.19%, and the buying and selling demand is strong. If you're interested in buying or selling a home, now is the time to put it into action.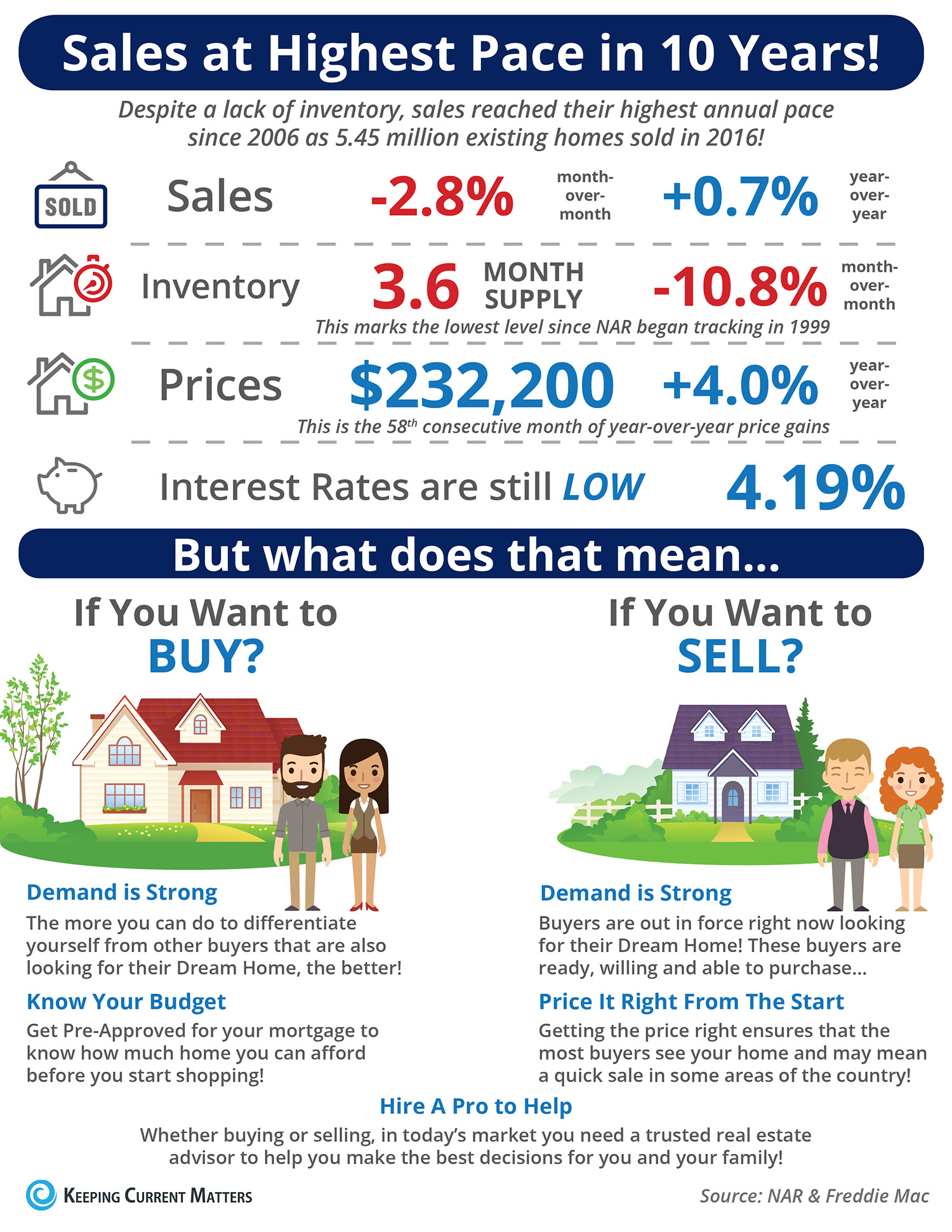 45 million existing homes were sold in 2016! This is the highest mark set since 2006.
Inventory of existing homes for sale dropped to a 3.6-month supply, the lowest level since NAR began tracking in 1999.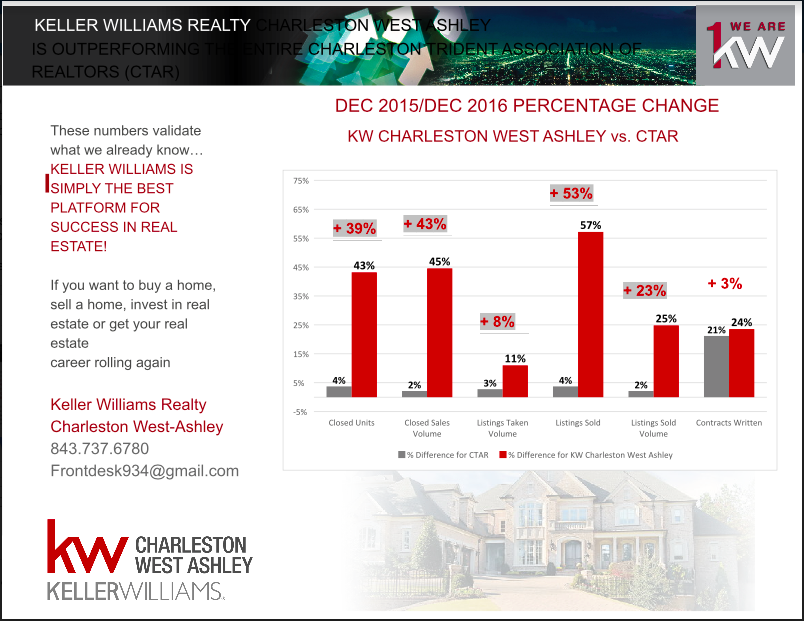 The numbers above showcase how Keller Williams strives with us to be the most successful in the real estate industry. List your home with us today to have your satisfaction guaranteed!
Call us to learn more about listing your home at (843) 608-9867!
Click below to find out what your home is worth.