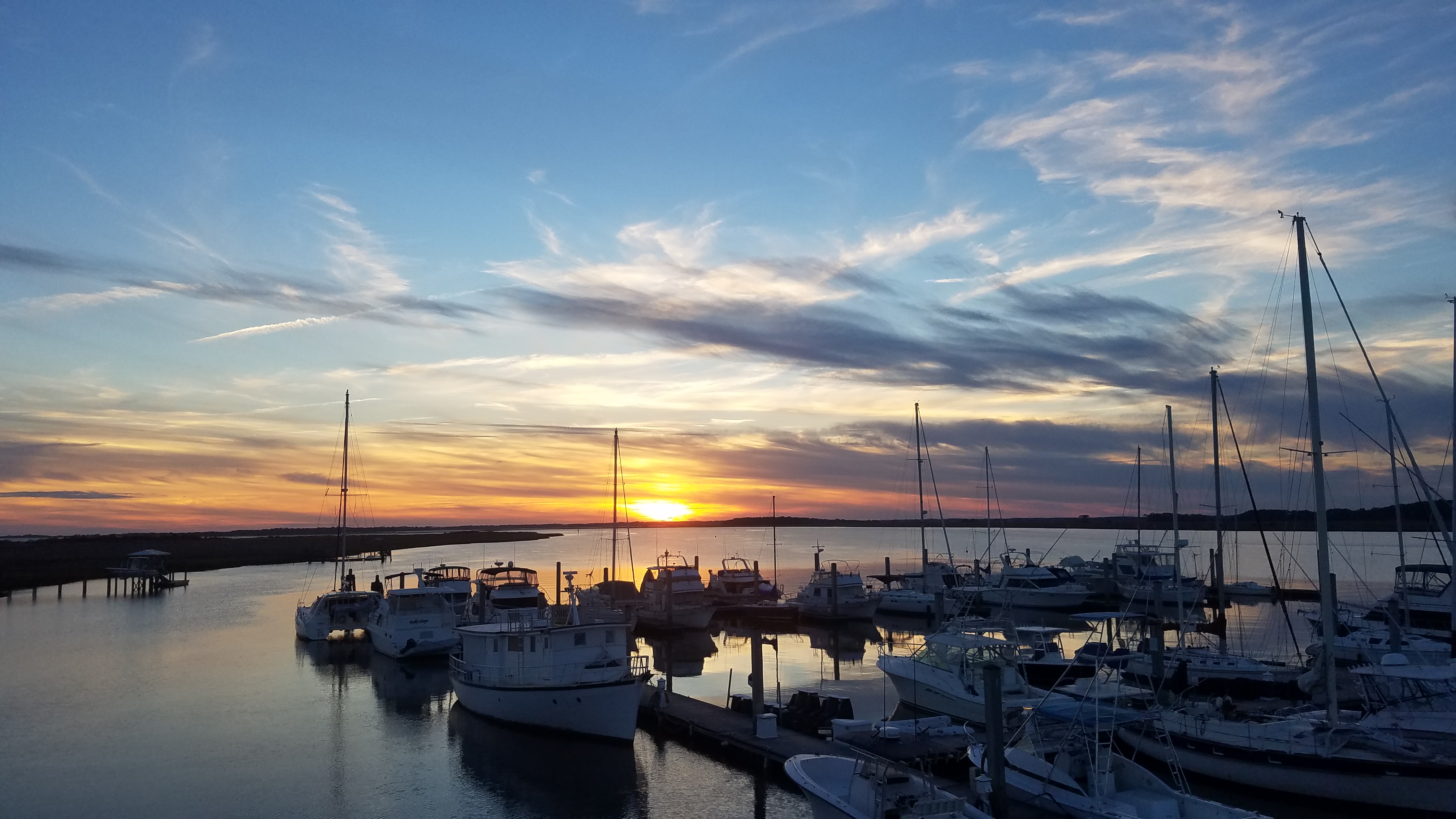 (Sunset Cay – Folly Beach)
December and the holiday season is upon us here in the Low Country. Most of the events in town this month are holiday related. The Sound of Charleston from Gospel to Gershwin will be at the Circular Congregational Church all month. The Holiday Festival of Lights at the James Island County Park is always a favorite. There will be plays, music, parades, and tree lighting events all month. What a great time of the year in Charleston with temperatures in the mid 60's. Here is your December calendar of events:
1-3: Holy City Messiah, CSO, Various Lowcountry Churches

2: Melissa Etheridge's Holiday Trio, Chas Music Hall
2-4: 4th Annual Made in the South Weekend, Charlestowne Landing
3: N Charleston Christmas Parade and Festival
3: IOP Holiday Street Festival
3: 26th Annual Reindeer Run, starts at Southend Brewery
3: Holiday Swing w/ Chas Jazz Orchestra, Chas Music Hall
3,4,10: 33rd Annual Spirituals Concert, Drayton Hall
3: Pint of Hope, Hoppy Holiday Market, Freehouse Brewery
4: Charleston Christmas Parade and Tree Lighting
8-21: 21st Annual Charleston Christmas Festival
9-11: Nutcracker by Charlotte Ballet, Gaillard
10: Folly Beach Christmas Parade
10: Holiday Parade of Boats
11: Mt Pleasant 21st Annual Christmas Light Parade and Tree Lighting
11: Summerville Christmas Parade
14: Elf, Chas Music Hall
15: Skylark Vocal Ensemble Christmas, Grace Cathedral
15: CSO String Quartet, Historic Library Society
15: The Tenors, Gaillard
17: CSO Holiday Pops, Gaillard
17: Night Before Christmas by Charleston Chamber Music, Sottile Theater
20-21: Christmas in Wales, Circular Congregational Church
21: Special Holiday Extravaganza, Gaillard
21: It's a Wonderful Life, Chas Music Hall
28: Blue Dogs, Chas Music Hall
30,31: Shakey Graves, Chas Music Hall
31: 4th Annual Charleston Rose Ball, Johnson Hagood Stadium
31: 5th Annual Yorktown Countdown
31: Folly Beach Flip Flop Drop
Jan 1: Bill Murray Look-a-Like Polar Bear Plunge
The Charleston real estate market continues to do extremely well and reflects the wonderful state of the economy overall here. Overall, we are up 10% year to date in the number of transactions and we may sell over 17k home this year. It will either be the busiest or the second busiest year ever here in the Low Country! And median sales price is up almost 5% to $244k. 40% of the properties currently under contract are new construction. And this new construction is spread out over the entire tri-county area from Summerville to Johns Island and from Mt Pleasant to rural West Ashley. The Volvo plant has brought several new subdivisions to the Summerville area and a new interchange on I-26 is being added. Boeing is continuing to expand and seems very pleased here. Some people are just beginning to figure out that they call us Silicon Harbor because there are so many software and digital IT companies here. Of course, new restaurants and breweries continue to open daily and the cruise ships continue to bring new tourists into town.